From the launch days of 2011 to the end of 2014, we bring you our Top 20 3DS games...at least for now.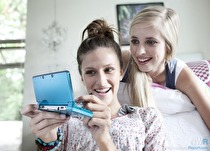 Historically, we here at Nintendo World Report have crafted a new list of top 3DS games every single year of the system's life. Instead of restarting all the time, we're doing things a little differently. We've come up with our Top 20 3DS Games as of the end of January 2015. It's a battle-hardened list that features the opinions of a dozen staffers.
What we're going to do every few months, though, is revisit the list and change it around as needed. That means, likely in late March or April, we're going to come back to this list and bicker over where to place Monster Hunter 4 Ultimate, Majora's Mask 3D, and Code Name: S.T.E.A.M. In addition, if our opinions have changed on absent games or high-ranked games, we can also adjust accordingly.
For example, as more of our staff plays Persona Q and Shantae and the Pirate's Curse, maybe those games would move up the list. Similarly, maybe as more games come out on the system, our opinion of early 3DS games might dip.
So, enjoy the list and let us know what you think.