Our top three pull from big Nintendo franchises. Surprise?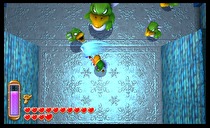 #3 - The Legend of Zelda: A Link Between Worlds
"A sequel to A Link to the Past? Really?" was a lot of people's initial reaction to the reveal of The Legend of Zelda: A Link Between Worlds. Indeed it was a sequel to a beloved SNES classic and it managed to successfully live up to the game's magnanimous legacy. With fantastic music, excellent dungeons, and some snazzy use of stereoscopic 3D, Link Between Worlds was spectacular. It's summed up in our review as "A Link Between Worlds is a delightful adventure that hits every high note a 2D Zelda game has ever produced while creating many new hallmarks of its own. In a year filled with quality 3DS games, A Link Between Worlds is another fantastic entry on a system that is quickly becoming home to a number of instant classics."
#2 - Pokémon X/Y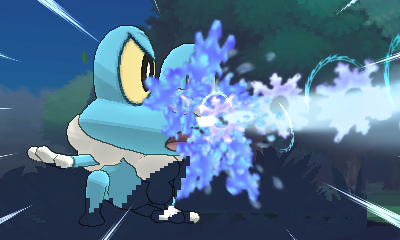 After many years of apparent stagnation, Pokémon X and Y were the first major leap forward in the series graphically. With 3D models, added mobility, and more animated battles, the first mainline Pokémon games on 3DS brought the series forward in a big way. We laid out our initial impressions with Pokémon X and Y like this: "When players get their hands on Pokémon X and Y, they will find themselves thrown into a world that feels both familiar and excitingly fresh. There are a plethora of new features and Pokémon for returning fans to get excited about. Additionally, there are also many older Pokémon to be seen that will give these fans a welcome sense of nostalgia as they play through. This isn't just Pokémon with a new coat of paint, but even that paint looks and feels so nice."
#1 - Super Mario 3D Land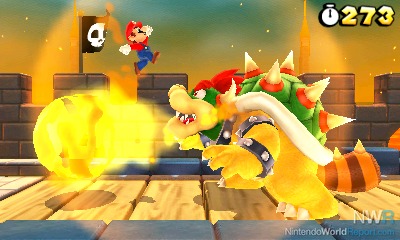 For the second year in a row, Super Mario 3D Land holds the top spot. Honestly? I'm not sure what game could ever top this as the best 3DS game out there. It's a jam-packed game with interesting ideas and mechanics that fuse 2D and 3D Mario in an interesting way. It's even lovingly sculpted for a good handheld experience and is still the best stereoscopic 3D on the system. It was a fresh, new take on Mario, and the midway surprise of eight new worlds calls to mind the excitement of the inverted castle in Symphony of the Night. In our review, we summed it up like this "[EAD Tokyo has] some sort of innate knowledge of how to make a portable video game, as they created a game that doesn't only excel at being a great Mario game, but also at being an amazing portable game."
So, if you haven't said so already, what's your Top 10?
Also, get excited for some staffer's Honorable Mentions next week!