While gaming systems struggle to adapt, physical media shall reign supreme.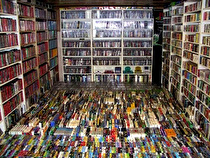 Call me old fashioned. Tell me I'm being stubborn and refusing to accept the winds of change. I've heard it all before. I am not going to argue for a single second that digital downloads aren't the future of video game distribution. In 10 to 15 years, digital could very well become the only way consumers will acquire their games. But while some of you may be ready for the all-digital age to arrive now, the realities of the current technology, infrastructure, and economic factors mean that today's gaming systems are not.
Therefore, as somebody who still purchases all their games in the form of discs and carts, allow me to defend my corner. Here are five reasons why I personally feel that, for the next few years, old-school physical media will remain the better buying option over the new-fangled digital market.   
1. Corner the Market, then Raise the Price: The Lack of Seller Competition
Most people don't buy their games from a single outlet. Whether you are buying from a store or ordering online, there are plenty of options, from GameStop and Best Buy to Amazon or even your local supermarket. And why do we swap our purchasing habits from place to place? Because each one is trying undercut all the others to obtain business in a competitive market, and the consumers tend to benefit. With physical vendors, games generally enter the market some way under the recommended retail price, and it is usually not long before it is either cut or incorporated as part of a promotional deal. 
With digital games, we have a different story. If you want to download software on one of today's home consoles, there's only one place to go to: the hardware manufacturer's own digital marketplace. It's basic economics; if you have control of the market, you dictate the cost. What that tends to mean is that the game starts at full price - $59.99, or £49.99 is common for retail games on the Nintendo eShop – and it stays that way for much longer than at retail. Those of you who play a lot of games will know what an expensive hobby it can be, so it certainly helps when you can take advantage of your buying options. After all, if I'm buying approximately a game per week, sometimes more, I'm going to search for savings wherever possible. However, until we have more vendors from which to download our digital content, we are left with no choice but to shell out the full amount – it's hardly ideal, is it?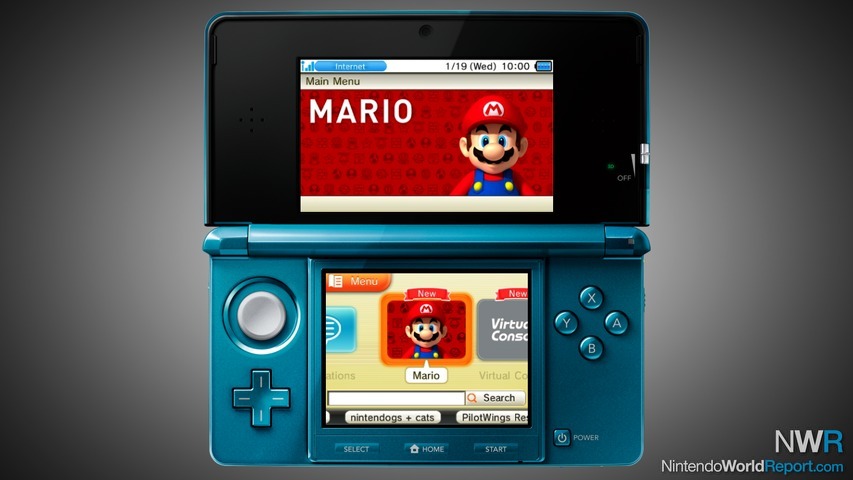 2. Where Are All My Games?: The Accessibility Debate
I know what you're thinking. How is it that a proponent of physical games could make a case for their ease of access? No doubt, most digital advocates will argue that one of the key advantages of downloading games is that it effectively creates an all-in-one library on your console, with each one ready to launch from a couple of menus. I can absolutely see the benefit in that, but leaving aside the fact that I'm not so pushed for time that I feel inconvenienced by having to change a disc, having all your games in one place is not all that wonderful in the infrastructure of the current consoles. 
For Nintendo systems, it is especially a problem. Even in this day and age they have stuck to attaching digital downloads to individual Wii U and 3DS units. What is the result of damage or a miscellaneous reason to replace/fix a console? A goodbye to all those downloaded games, unless you go through the highly convoluted customer support solution to retrieve them. 
Of course, this is antiquated, and other systems with a comprehensive account set-up handle this better, but the standard potential issues with digital media remain. Suppose you forgot or lost the log-in details for your account. Suppose your account was hacked. Suppose your account was corrupted or anything unexpected occurred in this vein. What I like about physical media is that, if the hardware or firmware goes wrong in some way, I can keep a hold of my physical copy and be safe in the knowledge that it will always be ready to put it in and play to once things are repaired.   
3. If They Don't Want It, I'll Take It: The Trade-In Market Preservation
After all the mixed messaging during the long lead-up to the Xbox One launch last year, I'm sure you've heard plenty about the whole used games argument in the past few months, but I understand why people would be so passionate about this issue, even if they are sometimes misinformed. Let's approach it from a different angle.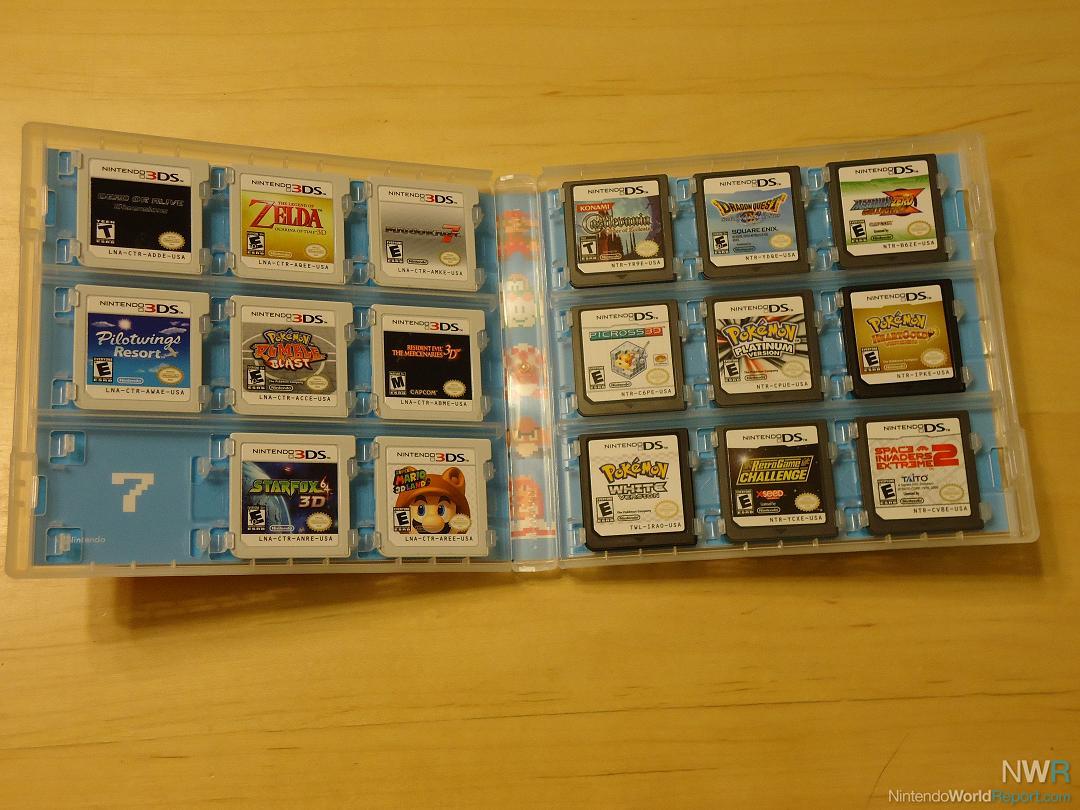 As my taste in different types of games has evolved and the development emphasis on certain game elements has changed, I have gained a greater appreciation for interchanging the titles in my collection. With experimental games that I'm not entirely sure I'll enjoy, I may feel inclined to buy second hand to minimize the risk, or if I do go full price, I might trade the game in if the gamble doesn't pay off in the end. Furthermore, with many games reducing their single player content in favor of a more fleshed-out multiplayer suite, it is more common for me to get my fill quicker, so those same purchasing habits apply again. 
It goes without saying that such an option is not available with digital downloads. That's not particularly surprising, given that most publishers would love to see the used games market die, for both valid and not-so-valid reasons. But the hard truth is the trade-in market serves an important purpose, in that the decreased barrier to entry encourages people to try games they never would have otherwise. It would be a shame if that entire market were to disappear – at least for the time being, physical games keep it going.       
4. Bundles of Blocks and Bytes: The Memory Storage Situation
Remember when games used to save onto their individual cartridge? How hassle-free data management used to be. The GameCube era was when I first experienced the frustrations of switching between full memory cards. In the days of the nonsensical 'block' unit of measurement, it's hard not to laugh at how tame all that was compared to the 'fridge cleaning' farce with the Wii. While this situation could certainly be attributed to the system's paltry 512 MB of flash memory, it did, in hindsight, shed light on what would become a problem for the next generation of gaming systems. 
Nowadays storage technology has reached a point where modern hard drives or heavy-duty memory sticks can hold hundreds upon hundreds of gigabytes worth of data; surely enough to take care of even an above-average quantity of games, right? That was before digital downloads joined the fray. Without a physical disc or cart, the internal storage suddenly had to take on all the data for a game and, given the size of retail games in general today, that equated to significant gigabytes. You only need to recall the Tekken Tag Tournament 2 example. The eShop download required 16GB of memory, which was half of the internal storage in the Premium Wii U, and double what the Basic Wii U could hold. 
Of course, there is always the option of utilizing a larger external drive, but as I have alluded to multiple times in this article, I spend plenty of money already on my gaming hobby just through obtaining new titles, let alone with the added expense of new storage hardware. Plus, how I am going to keep track of what storage device contains the data for what game? It somewhat flies in the face of the supposedly convenient digital library when you throw this memory management inconvenience on top of it. Personally, I'd prefer to make the most of the storage I already have available and physical games remains the most efficient media for doing so.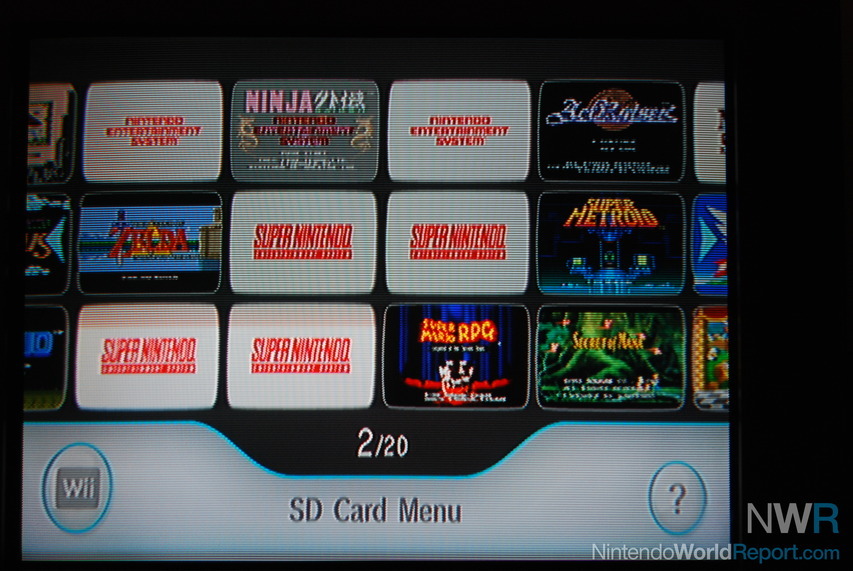 5. Infinite Shelf Life: The Benefits of the Old-School Collection
This last point is hard to properly qualify and is perhaps more of a personal preference. When the Amazon Kindle launched and offered the prospect of hundreds of books existing on a single lightweight tablet, I was not persuaded. For me personally, the weight of a tangible paperback or hardback in my hands, the feel of turning a page, and the distinct look of each book seemed exactly right. Quite simply, the digital experience could not replicate this. 
With video games, it is much the same argument. I won't contend that in a scenario such as moving house, multiple shelves worth of games would unquestionably be a pain to shift from place to place, yet it does not alter my enjoyment of owning such a collection. 
There are other advantages to physical games. As somebody who likes to recommend obscure, abstract titles to friends, I will frequently lend out a disc or cart for them to try, maybe only for a few days, just to let them mess with it. This is not so simple when it comes to digital games. The original plans for the Xbox One indicated a family-sharing feature, but that unfortunately disappeared during Microsoft's major policy reversal shortly before the system was released. 
In addition, physical media provides a safety net in that it will always be playable so long as the system, or systems, it is compatible with remain functional. Digital downloads, on the other hand, might not stick around quite as long. All it takes is for the online marketplace for a given system to be shut down and suddenly, a digital game would be inaccessible if deleted for whatever reason, with no avenue to re-download it.
Check back tomorrow for Andy's rebuttal as he makes the argument for digital games.