Sometimes, the original is still the very best.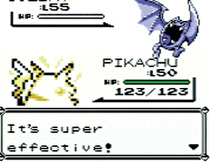 #1 - Pokémon Red/Blue/Yellow
System: Game Boy
Release Date: September 30, 1998 (Red/Blue), October 19, 1999 (Yellow)
Pokémon Red and Blue were the first instances of real gaming fanaticism that I remember. The Pokémon franchise rolled out and stormed on to my TV, backpack, lunchbox, and, of course, my Game Boy Pocket. I still break out that old Pocket and play some Pokemon Blue from time to time; sure, it has aged quite a bit, but the cute sprites and catchy music still make for a fun afternoon. - Justin Baker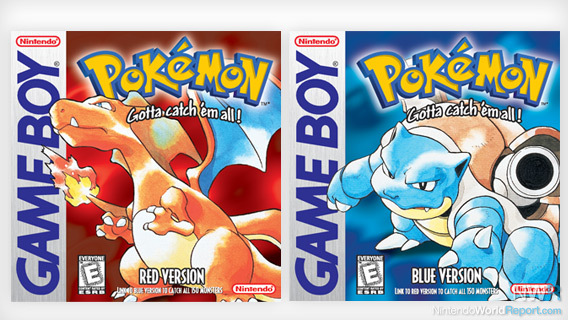 Over the years I have gone back to Red and Blue every so often. Most of the time it was just to play around on my completed save, although, last year I reset the game and played through from the beginning. I still find the game to be fun, and the simple graphic style is charming. Sure, better Pokémon games have been made since these first couple, but, Red and Blue hold a special place for me. Pokémon has continued to add more and more creatures and more and more stuff to think about in regards to training, items etc. The first games are less cluttered with options, which can make it easier to decide how and what to do.
One of the big advantages of having only 151 Pokémon, is that you only need the other version for a dozen or so. Today, we have to trade from many different games from over the past decade to catch them all. Its cumbersome and has been slightly irritating me for some time.
It took me a long time to actually own a copy of Pokémon Blue. Many of my friends had the game well before me, as I had to slowly save up enough money to buy it. I remember looking at the box at the local Toys"R"Us for weeks, earning only a few dollars a week, it took quite awhile to save up that $50. - Nicholas Bray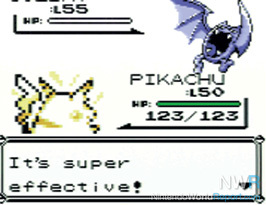 Pokémon Red and Blue came out at the perfect time in my life. I was 14 and super pumped for the game after reading about it over and over again in Nintendo Power. When I finally got it a few months after the initial release, the game was all the rage at my school...at least among nerds. I spent tons of time catching monsters and even managed to do some trades and battles with friends. Pokémon Red completely changed my outlook on gaming and opened me up to the world of RPGs. Granted, the formula for Pokémon is a bit different than standard RPGs (you're collecting monsters for crying out loud!), but it helped open me up to a new genre and tons of other great games that I wouldn't have experienced. I guess I would say that I'm still a fan of the Pokémon series, but nothing can compete with the originality that Red and Blue had to offer. - Danny Bivens
Pokémon Yellow was my first Pokemon game, and I recently replayed it just to see if nostalgia was lying to me. Maybe it's the simplicity, maybe it's the comfort in finding the original 151, I just can't put my finger on it, but this is a game that I picked up again after 14 years and had just as much fun as when I first got it with my special edition Pikachu Game Boy Color. - Kim Keller