The old routine.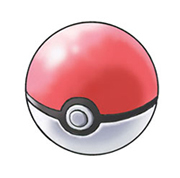 I caught the biennial fever again a month ago. Afflicted with that creeping, familiar urge, I feverishly plugged Pokémon Black back into my DS.
Though I hadn't touched the game in months, and had little lingering recollection of any significant progress or level of skill, I found I'd accumulated nearly three dozen hours worth of playing time. Puzzled, but in no way put off, I slipped back into the file, and into the comforting routine.
I've never played a Pokémon for the substance of its story or the desire to be anything resembling the best; increasingly, I don't even play the games to connect with a new cast of titular monsters. Though I'll always stay connected with the series, my most serious, most 'hardcore' Pokémon-playing days came years ago, when my childlike zealousness for the newly released Red version and surplus of free time led to me play the game for a truly unwholesome number of hours. I buried myself in a chair and played furiously when it arrived on Christmas Eve, and never looked back.
Each time I finished the game—which was often, and usually with a fully leveled team in tow—I started over and began another plow through. In the years following, the obsession tapered. I skipped most of the versions after the originals due to either lack of time, funds, or interest in additions or changes to a path I could more or less walk with my eyes closed, though when I felt the time was right to indulge (as with HeartGold and Black), I still found myself dumping hours into the adventures.
While a decent stretch of time—one that will probably continue to grow for a while—my Black version hour count is paltry compared to the innumerable amount of hours I grossed over a decade ago in my first Pokémon game. I don't quite give the games that kind of time anymore—nor can I, in most cases—but I like to drop in every couple of years and check in on that dear old series, and sometimes, thankfully, it happens anyway.