Toys? Video games? Saturday morning cartoon quality? Throw in some cereal and we're set!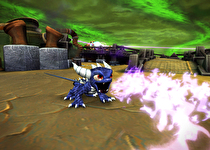 Skylanders, on paper, looks like a mean-spirited cash grab from Activision, everyone's favorite game publisher to hate. In reality, it's a clever, innovative game with fantastically sound game design and an excellent hook. Yes, you're paying $8 for little figurines that are basically just physical overpriced DLC, but the whole game, on both Wii and 3DS, is so damn charming and well put-together.
Toys For Bob, the masterminds of the concept and developer of the Wii version, put together a Nintendo-quality action game that is similar to the numerous LEGO games, except that it is actually way better than Traveller's Tales' endlessly derivative work. Your characters, each with their own lovely personality and set of abilities, level up and earn different moves depending on your choices. It also helps that each character is generally memorable. You've got such delightful characters as Trigger Happy, the gun-toting gremlin, Whirlwind, a unicorn that vomits rainbows, and Drobot, a cyborg dragon that shoots laser beams out of his eyes. The production values, which rival that of a good Saturday morning cartoon, are also excellent.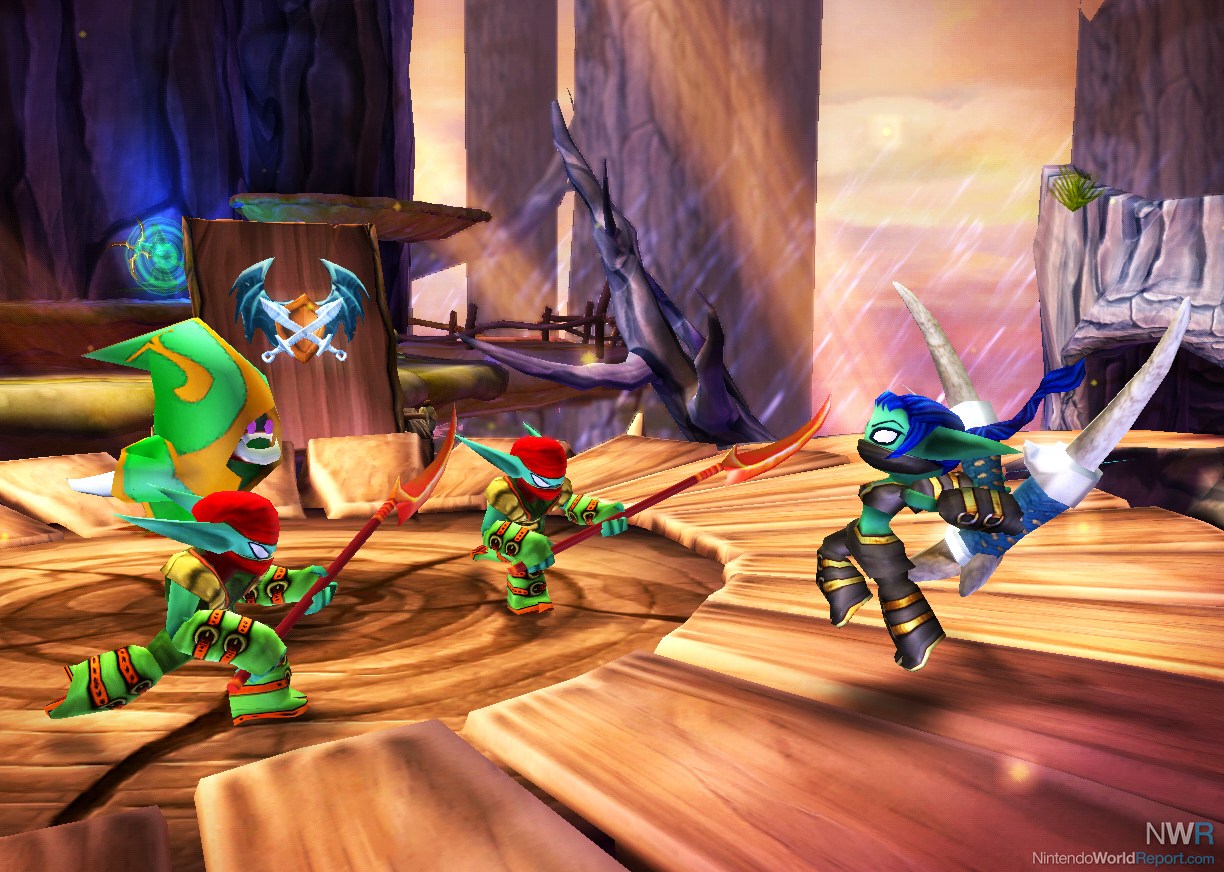 The character progression makes the levels even more interesting, especially as you switch between different characters on the fly to better suit the situation. With eight elements to choose from, there are a lot of other characters to use, though each copy of the game only comes with three characters at the outset (more sold separately).
The same addictive character building extends to the 3DS version, developed by Vicarious Visions. It stands as one of the best third-party 3DS games on the system. The platformer is in the same vein as Super Mario 64, as you have a variety of levels accessable from a hub world, each with different missions inside of them. It's extraordinarily polished, and while it doesn't have quite as much customization as its Wii counterpart, Skylanders on 3DS is still a fantastic game.
Was this game made for kids? Yes. Does it appeal to the kid in every person? Hell yes. Skylanders is a reminder of toy collecting, cute platformers, and all those other forgotten bygones of most twenty-something gamers' youth.