Nintendo's Game Boy classics on the TV screen!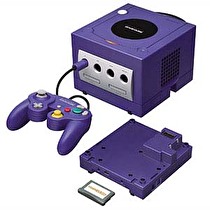 In the mid-90s, Nintendo released the Super Game Boy, a special SNES cartridge that allowed players to play their favorite Game Boy games on the TV and use the SNES controller as a main control option. At the time it was a unique idea as no other console was able to play handheld games like the Super Game Boy did. With the Game Boy lacking a lit screen, this allowed players to see the games clearly and made them fit to play with an audience.
In 2003, the successor to the Super Game Boy was released: the Game Boy Player. The Game Boy Player is an adapter for the GameCube that connects to the bottom of the console using the high speed parallel port. The adapter also came with a GameCube disc that was required to play the games. Once everything was set up, it would play Game Boy, Game Boy Color, and Game Boy Advance games.
The Game Boy Player used embedded technology similar to that of the Game Boy Advance, meaning that no emulation software was needed to run the games. On the front of the device, players could insert their Game Boy or GBA cartridges. It also featured a link cable port in order to access connectivity features in some games. Players were able to control the games using either a GameCube controller or use the GameCube to GBA link cable in order to use the GBA as a controller and retain the original controller layout.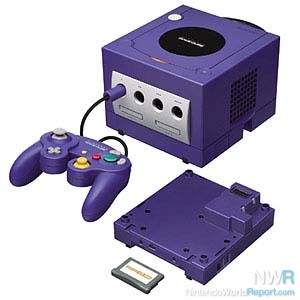 Compatibility wise, the Game Boy Player did have some issues. Motion controlled games like Kirby Tilt 'N' Tumble, Wario Ware: Twisted!, and Yoshi Topsy Turvy would present issues when using the player. It would require the player to hold the system and shake it around. GBA Video cartridges (which hosted sample episodes of several TV shows like TMNT) were also incompatible with the player due to copyright issues.
Despite these drawbacks, the compatibility of the Game Boy Player was impressive. The e-Reader, a GBA card scanner released in 2002, and the Game Boy Advance wireless adapter, worked fine with the Player and its compatible games. The Game Boy Player also featured rumble for some games. If players turned the feature on, they could experience rumble feedback on their GBA games through the GameCube controller. Some of these games include Super Mario Advance 4: Super Mario Bros. 3 and Mario and Luigi: Superstar Saga.
With the Nintendo DS and Wii generation, Nintendo didn't release a system that allowed the Wii to play DS games. The upcoming Wii U and its controller, however, could mark the return of displaying handheld games on a console should Nintendo further expand their Virtual Console plans.