There was some fighting on the streets of Sydney today.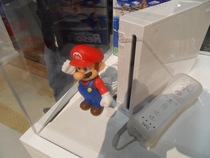 A day after the Melbourne event, the Street Fighter event also came to the Myer store in Sydney. Myer also has a large Nintendo experience section upstairs.
I arrived at around 11:30 expecting to see a fairly large crowd, however, there were hardly any people. I estimate that there were around 15-20 people gathered, and some of those were parents. I was pretty quickly offered the chance to sign-up and enter the fray, but not before I scored a free t-shirt and hat!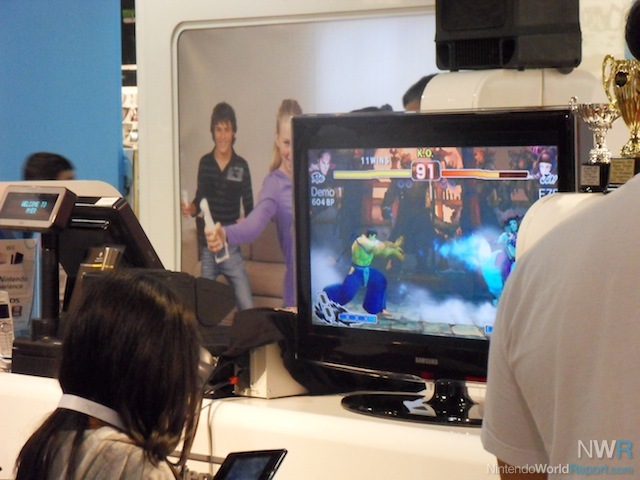 Display Device
The setup that they had was pretty cool. They had a unit to send the 3DS display to a TV, so that the crowd could watch. Most of the contestants had brought their own 3DS and copy of Street Fighter to play, but there were a couple of units for people to use if they didn't have the game, like myself.
My first match went well, considering I don't play Street Fighter and this was the first time I had seen the 3DS version. The battle lasted to the third round, but sadly I lost. It wasn't until later that I realized we were supposed to have three separate matches, so I conceded a set that may other way if we had played three matches, and not just three rounds.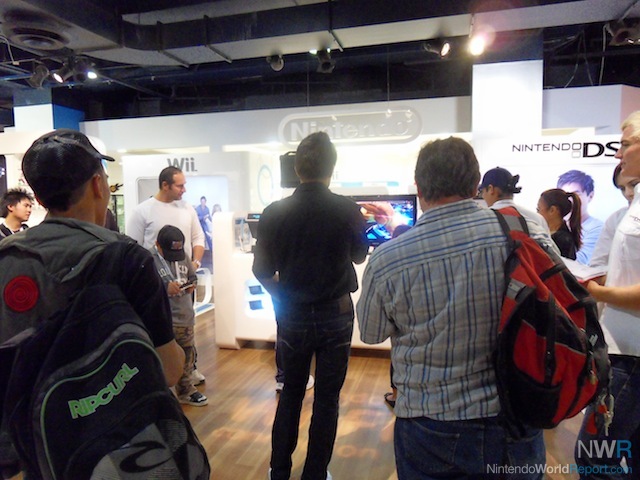 My second match was against a little eight year old girl. I didn't want to lose, so didn't hold back. I have to say, for awhile in the second match I was getting close to losing. However, I managed to turn it around and save myself a defeat.
I played one more round, but ended up losing overall. Afterwards I checked my 3DS and had a bunch more StreetPass hits, so that was a win. I wasn't able to stay for more than a few hours, but while I was there, it didn't seem like anyone else showed up. The Sydney event had an overall small turnout.