Andy looks back at the various console releases of Street Fighter II and the impact it had on the 16-Bit console wars.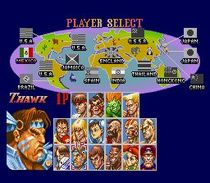 In July of 1992, the Super NES received a gift from Capcom; an exclusive port of the arcade game that had recently been eating quarters like none in recent memory: Street Fighter II. The game was nearly arcade perfect, featuring only a few differences in the backgrounds, and was an enormous success. It was a major factor in the battle between the Super NES and its rival console, the Sega Genesis. Without a version of Street Fighter II at launch, the Genesis began to lose steam in the 16-bit war. The original SNES version of Street Fighter II would go on to sell 6.3 million copies.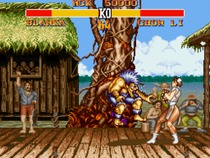 Just a year later, Capcom would release another Street Fighter II game on Super NES in the form of Street Fighter II Turbo, which was an adaptation of the arcade version of Street Fighter II: Hyper Fighting. The game did very well for Capcom, going on to eventually sell 4.1 million copies.
Finally in September of 1993, Sega got their own version of Street Fighter II on the Genesis in Special Championship Edition, a game which carried many of the same features as the newer Super NES title, but lacked the vibrant colors and crisp sound effects and voice samples. Also, the Genesis controller only featured three buttons, and thus a special six button controller was released to make the game more easily playable. Although the controller was very well received, the game only sold 1.65 million copies due to the additional requirements and the headstart that was given to Nintendo. A classic case of "too little, too late", the Genesis version was late to the party and the damage by Street Fighter II to Sega's console had already been done.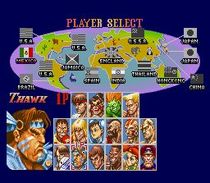 The Super NES received yet another version of Street Fighter II in 1994 in Super Street Fighter II: The New Challengers. The game added 4 new fighters: Dee Jay, Fei-Long, Cammy, and T. Hawk, and included some new components to balance out the game-play. The game would go on to sell 2 million units on the Super NES.
It's not hard to see how big of an impact the Street Fighter II series had on Super NES software sales. All told, the game sold 12.4 million units. These variations on Street Fighter II, including the Genesis version, are available on the Wii's Virtual Console service.