Embarrassingly, the first gym leader beat me the first time around.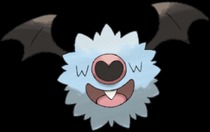 After knocking out some nearby trainers, the first gym, located in Striaton City, opened up to me. It has a restaurant theme, and you face off against a waiter or two before you make it to the gym leader. As I said last time, you fight a gym leader who is strong against your starter Pokémon. I fought Cilan, the Grass-type trainer.
I got annihilated my first time through. You see, his Lillipup has a new move called Work Up that boosts the creature's attack power. Thinking it would be a cinch, I just kept pounding on the Lillipup, which was a few levels higher than my crew was at the time. He managed to max out his attack power, and then every time he used his basic attack move, it one-hit killed almost all of my Pokémon. It ended very badly.
After leveling up my Pokégaggle another level or so, I went back, regained my mojo, and laid the smackdown. Following the fight, I got the Cut HM and went to look for Munna, a Psychic-type Pokémon that can create dream worlds. I wound up fending off some Team Plasma members, who may or may not have been a manifestation of the Munna's evolution, Musharna. I didn't think about it too hard, caught a wild Munna, and moved on.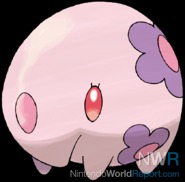 This is Munna. It's into your dreams!


I didn't get too far when a little girl was hassled by some Team Plasma members, stealing her Pokémon. Teaming up with one of my friends, I marched over to the cave where they were hanging out. Actually, I didn't. I left my friend hanging and went around the nearby grass leveling my Pokémon and catching new ones.
I caught an Audino and a Blitzle. The latter is an Electric-type who looks like a horse. Audino is less generic and somewhat interesting. The Chansey-esque Normal-type only appears in shaking grass. I stumbled upon it accidentally, but the game clued me in on this later. You get a whole lot of experience if you defeat them, which is cool because they don't put up much of a fight.
After I selfishly leveled up my Pokémon a bit, I went and fought the Team Plasma members in the small cave, defeating them handily and saving the girl's Pokémon.
The Pokémon Daycare, a staple of the franchise, is in this area. I'm not too sure of it, but this might be the first time you can go into the daycare and beat up kids and their Pokémon. You're supposed to be a teenager in this game, so it seems kind of cruel.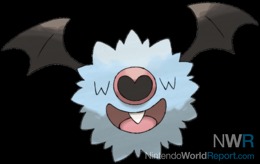 He's got a heart-shaped nose and one tooth!


I also captured a new personal favorite Pokémon of mine, a Woobat, which is kind of like a Zubat, except fluffy and Psychic/Flying.
With that, I moved on to the next town.
My team now consists of:
Clown the Oshawott (Water-type)
Pigbat the Woobat (Psychic/Flying-type)
AiAi the Pansear (Fire-type)
Blitz the Blitzle (Electric-type)(Note: I know that name is terrible. I was tired.)
Maneater the Munna (Psychic-type)
Loco the Lillipup (Normal-type)