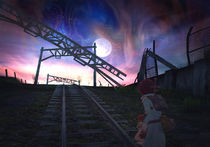 Presentation as an award is more than just having the shiniest graphics and best sound. Storytelling is a major element of presentation, as is the way a game uses its graphics and sound to involve the player. Sometimes, as is the case here, the most attractive game doesn't have the best overall presentation.
BEST PRESENTATION
Winner - Nintendo DS: Final Fantasy: The 4 Heroes of the Light
The art style is a very strong element of this title. The worlds and characters look as if they were hand-painted, and the washed-out colors give it the appearance of an animated artwork. Characters are diminutive, and the costume changes that go along with crown and equipment switching are a delight. It all gives the game a very whimsical effect that matches the characters' personalities, while giving no warning to the sinister bosses that level up with you. The annoyance of finding your way in a dark maze or losing in an unlucky battle round is tempered by the adorable party members and the beauty of the surrounding world.
Runner Up - Nintendo DS: Professor Layton and the Unwound Future
The Professor's latest mystery has turned London on its head. The future London he navigates is presented in great detail, using hand drawn imagery that evokes a gothic author's take on the future while the sounds of this strange world provide a sense of involvement. As we've come to expect from this series, the voice work and music stand above any DS peers, and well-animated sequences do a good job advancing the enveloping story.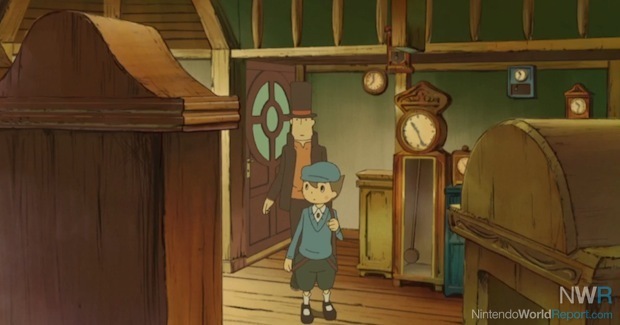 Something very unsettling about this place


Winner - Wii: Disney Epic Mickey
While the gameplay of Epic Mickey left much to be desired for some, its presentation is top-notch. The twisted, forgotten character version of Disneyland is a joy to explore, with references to old cartoons at every corner. Each character in the land brims with personality despite not having any spoken dialogue. The soundtrack is suitably immense, featuring a number of throwbacks to past Disney works. Epic Mickey's style of storytelling is also appealing, with wonderful storyboard-like cut scenes that are funny and interesting.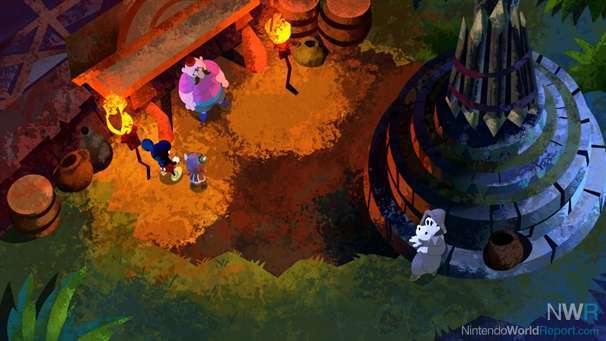 Art from a story segment


Runner Up - Wii: Fragile Dreams: Farewell Ruins of the Moon
For such unremarkable gameplay, the fact that this game is so easy to fall in love with is amazing. A haunting story of a young boy left alone in dead world, the graphical style, settings, debris, colors, sounds (and silence), echoes, music, and even the most minor details constantly remind you that you are alone. Perhaps one of the most tragic stories in gaming, it somehow manages to overcome poorly-executed and dated gameplay to become instantly memorable.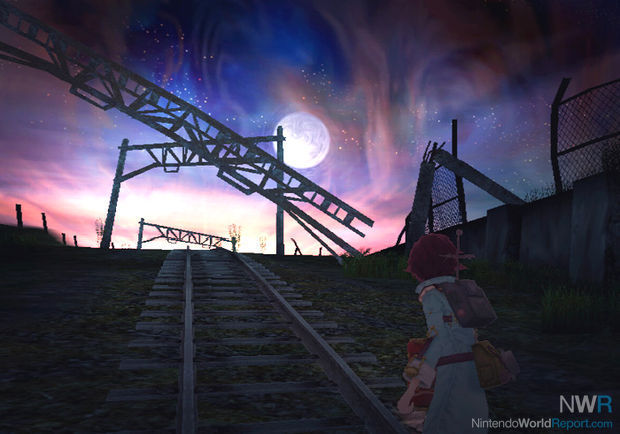 This is as comforting as Fragile Dreams gets