Digital download hesitation and Wii U hype.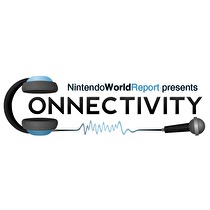 Subscribe via iTunes (Please rate and review, too!)
Hello, please have a seat. A pleasure to see you all once again! Welcome to episode 34 of Connectivity. This week's show is svelte, featuring two segments.
First up, Scott, Mike, Andy and Zach talk about weird endings to old 90's sitcoms about dinosaurs... then they read listener mail! So, something for everyone. The gang tackles issues of digital download trepidation and how Smash Brothers can learn a thing or two from the old WCW wrestling games on the N64. First thing: the ability to make characters' faces bleed.
After that, Carmine and Pedro join Scott and Zach to talk about Wii U hype, or lack thereof. The guys also talk about the system that had them freaking out in the past. How stoked are you, fair listener, for the Wii U? Let us know!
Be sure to check out our twice-a-week News Digest show, in which we break the down the past few days' news in a timely manner. Hooray relevance! As always, you can click here to send us listener mail. We'll read it, I swear (probably) (well, maybe). Until next week....
Econom-tits!
This episode edited by Scott Thompson.