Alex comments on the only Yoshi game coming out worthy of the phrase "epic."
Oh my goodness. Oh my goodness. Oh my goodness. I know I got angry at Yoshi's Epic Kirby Epic Yarn, but Nintendo more than redeemed itself with an honest-to-goodness, legitimate Yoshi's Island game. With this and Zelda 3DS within the span of 40 minutes, I really have to wonder why they didn't hold these games for E3 and what they have that can top this.
First off, it looks to be one baby Nintendo character, no Artoon (they're defunct), and a beautiful new art style that continues the clay and pastel look of the original games. With Shy Guys, egg throwing, and collectibles, the best part about this game is that the joyous spirit of the original (one of my favorite games ever!) remains all too intact. But the question remains: Who is developing it?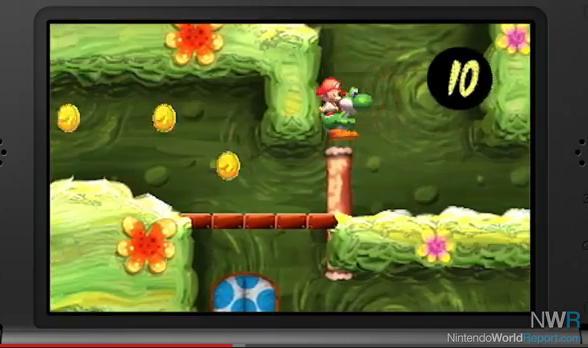 Artoon is dead
Retro Studios has their Wii U game in development
Next Level Games just finished Luigi's Mansion: Dark Moon
Intelligent Systems is busy as all hell
1-UP Studios is way too small to make it themselves
There are more developers, but these are the first ones that come to mind. As far as I'm concerned, there's the obvious possibility of an EAD studio (which is a wild card) but there is also the curious possibility of HAL Laboratory.
Of Kirby and Super Smash Bros. fame, HAL is the perfect fit in almost every way. Not only does the new Yoshi's Island have an art style not unfitting to the Kirby universe, but they have been unusually quiet on 3DS. Being no stranger to handheld development, they developed Face Raiders, co-developed the Kirby DS games (and made two by themselves if I remember right), and they have a portable history dating back to the original Game Boy. But above all, who doesn't want a Yoshi's Island game from the Kirby guys?
But man, we got Yoshi's Island 3. We got Yoshi's Island 3.
We got Yoshi's Island 3!