Your guess is as good as ours.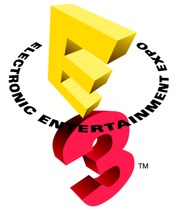 Man, we're a week away from getting our minds blown into smithereens from all the crazy revelations Nintendo will (hopefully) throw our way. Though, I can tease the one bit of E3 news I know but you don't (teehee) and say that Nintendo isn't the only company with a cool surprise for us portable game players.
But color me excited for next Tuesday. I don't have too much more to say, and I've got one more of these Letters From The Director before the big day, so I might just end the speculation and let you know what's going down.
E3 Predictions - Want to know what we think is going to happen? Some of the staff will fill you in. If you want more E3 prediction goodness, check out the latest episodes Newscast and Radio Free Nintendo.
E3 Preview Feature - Want to get caught up to speed with what we know about the known games that Nintendo will likely show off? We'll show you what's what about Skyward Sword, the Layton games, Kid Icarus, Super Mario 3D, and more.
Extra Life: TMNT - All you got was Pedro's TMNT: Tournament Fighters Extra Life last week. This week, you'll get the four missing articles from our proposed week-long Extra Life feature. If you're upset, I'm sorry. Zach literally had brain surgery. As for my two entires? Well, running the show ain't easy. By the way, Extra Life is taking next week off. E3 will do that to you. As a matter of fact, let me know in the Talkback what you guys think of Extra Life. We can have some sort of open forum about it.
Reviews To Expect: Pedro's got a belated review of Liight. Pedro and Danny teamed up for a LEGO Pirates Wii review, which is in editing right now. Andy should be wrapping up his LEGO Pirates 3DS review as well. Matt Blundon should be diving into Spongebob Squigglepants on 3DS. I'll just spend my time salivating over Ocarina of Time 3D and Cartoon Network Punch Time Explosion, both of which might be coming in this week.
In case you missed it, Josh gave his thoughts on Dream Trigger 3D last week, and Andy wrote all about Virtua Tennis 4.