Let's-a go!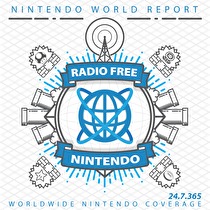 Subscribe via iTunes (Please rate and review, too!)
This week we start the show with a quick review of the Treehouse Live video on Pikmin 3 and Hyrule Warriors: Age of Calamity. Only Greg actually watched the thing, so it's a pretty quick review.
After that, we dive into the mailbag. This week we: determine if a chastened Ubisoft is still a valued partner, breakdown who is responsible for all our bad episode titles, identify sequels that made us rethink the original game, name three redeeming qualities of Super Mario Sunshine, and kidnap a dev team from the past and bring them to the present.
You can plot our heists by sending an email.
It's RetroActive time. We're talking on Super Mario 64 on October 22. Posting your thoughts here.
This episode was edited by James Jones. The "Men of Leisure" theme song was produced exclusively for Radio Free Nintendo by Perry Burkum. Hear more at Perry's SoundCloud. The Radio Free Nintendo logo was produced by Connor Strickland. See more of his work at his website.
This episode's ending music is Honeylune Ridge: Escape from Super Mario Odyssey. Composition by Naoto Kubo. Performance by The Super Mario Players feat. Kate Davis. It was requested by Doug. All rights reserved by Nintendo Co., Ltd.