Everything else is!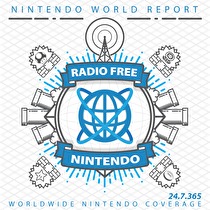 Subscribe via iTunes (Please rate and review, too!)
There was a Indie World presentation; you might have heard. A whole boatload of games got the shadow drop treatment. Included in that list was Manifold Garden, a game friend-of-the-show Syrenne McNulty spent the last few years contributing to this day. So, you can guess who shows up.
The first half of the show is a conversation about Manifold Garden, and the road it took to get to this day. All four of our normal crew have been playing it, so we have a little experience with the gravity-manipulating non-eucledian geometric mind-bender. Discloser time: codes were provided for all four of us, and -of course- we have a long-standing friendship with Syrenne.
The second half of the show digs into everything else that was shown during the event: Hypnospace Outlaw, Takeshi and Hiroshi, A Short Hike, Raji: An Ancient Epic, Hades, Untitled Goose Game multiplayer mode, and Card Shark. It's a lot of games, and thankfully we had a chance to play a great many of them. Hopefully we can help you pick a few to play next.
Bonus content: some concluding thoughts on Planescape: Torment.
This episode was edited by Guillaume Veillette. The "Men of Leisure" theme song was produced exclusively for Radio Free Nintendo by Perry Burkum. Hear more at Perry's SoundCloud. The Radio Free Nintendo logo was produced by Connor Strickland. See more of his work at his website.
This episode's ending music is Venus Lighthouse from Golden Sun by Motoi Sakuraba. It was requested by ZFallen. All rights reserved by Nintendo Co., Ltd.