No, really. We're all inside these days.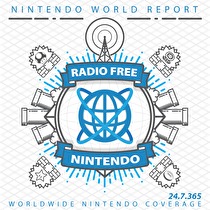 Subscribe via iTunes (Please rate and review, too!)
Just a quick article this week. James survives one disaster by simulating another in Disaster Report 4: Summer Memories (review available). Greg, Gui, and Jon continue their expropriation of resources in Animal Crossing: New Horizons. Lastly, Guillaume closed out Murder By Numbers, and now has moved onto Good Job! and A Short Hike.
After the break we tackle a couple listener mail questions. This week we pick our favorite Nintendo incidental themes and then try to make a game starring a villain. You can send us a jingle via the inbox.
This episode was edited by Guillaume Veillette. The "Men of Leisure" theme song was produced exclusively for Radio Free Nintendo by Perry Burkum. Hear more at Perry's SoundCloud. The Radio Free Nintendo logo was produced by Connor Strickland. See more of his work at his website.
This episode's ending music is Dire, Dire Docks from Super Mario 64 by Koji Kondo. It was selected by Greg in honor of the rumored remakes. All rights reserved by Nintendo Co., Ltd.