The capitalist machine's insatiable appetite for labor claims two of our regulars this week, but thankfully Syrenne provides reinforcement.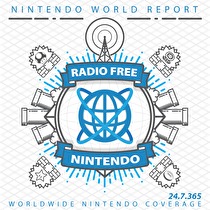 Subscribe via iTunes (Please rate and review, too!)
With James and Jon away this week, Greg has to hold the fort while dealing with Guillaume's "hosting". Syrenne lends a hand, having played plenty of games lately to cover two persons' worth of New Business.
She starts off the first segment with her impressions of New Super Lucky's Tale, an unfortunately named platformer aimed at kids, which surprises her with its quality given how previous games in this series were just adequate. She has also played The Jackbox Party Pack 6 and tells us which of these packs is the one to get. Then, Greg and Syrenne share some New Business in Luigi's Mansion 3, as well as Persona Q2, which Greg has finally finished. Then, Syrenne asks the question: "What is Taito right now?". No one knows. One thing is for sure: don't pay full price for Groove Coaster Wai Wai Party. New Business ends the way New Business should always end, if we're honest: with sincere apologies. Guillaume does a Wii U to Wii U transfer in 2019, and has some regrets.
We then answer emails from our listeners in a little segment we like to call "Listener Mail." How important is it to choose a reviewer with a certain expertise to review a game in a longrunning series such as Pokémon? Are there genres or series we were introduced to in an unconventional way? And can going back to old games feel refreshing?
Send us more emails and questions like these by sending an email.
This episode was edited by Guillaume Veillette. The "Men of Leisure" theme song was produced exclusively for Radio Free Nintendo by Perry Burkum. Hear more at Perry's SoundCloud. The Radio Free Nintendo logo was produced by Connor Strickland. See more of his work at his website.
This episode's ending music is Namco Arcade '80s Retro Medley 1 from Super Smash Bros. Ultimate. Selected by Greg.