Hey hey, it's time to drive a crazy ambulance.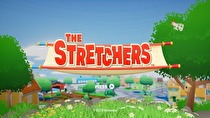 UPDATE: The Stretchers launched worldwide today, for US$19.99/C$25.19/€19.99/£17.99. Original story follows.
The Japanese eShop received a most unexpected title today, with a very interesting pedigree.
The Stretchers is available now on the Japanese eShop for ¥2000. Developed by Tarsier Studios (Little Nightmares) with the aid of Nintendo Software Technologies, The Stretchers is a co-op focused game that combines driving in the vein of Crazy Taxi with co-op movement to pick up patients.
A Western release has not been announced for The Stretchers, but it does support English and multiple European languages.