You wish us to talk even more about Shovel Knight and E3? MEKKA-LEKKA-HI, MEKKA-HINEY-HO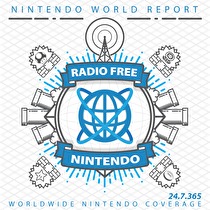 Subscribe via iTunes (Please rate and review, too!)
Desperately trying to regain normalcy after all the recent disruption, the RFN crew is back to talking games and answering emails. Shovel Knight makes its second appearance in as many weeks, but we go much deeper now that three of us are playing this lovely game. Buckle in for half an hour of shovel talk, focusing heavily on "retro" game design! Jonny finally gets to talk about The Wonderful 101, and his reaction to this overlooked Wii U exclusive is mixed. Jon's audio was lost for this segment, but you would have heard him talking about Mario Kart 8 a little more. And Guillaume offers another dose of Tomodachi Life, this time detailing its approach to StreetPass (listen for a Fraggle Rock reference).
We promised lots of Listener Mail, and it does provide the bulk for this episode. It begins with a powder keg of an email about E3, Miyamoto's "new IPs," and the role of enthusiast media at a show where the companies provide their own coverage. Next is a hilarious, cautionary tale from a listener who got antsy about spoilers at the worst possible moment. Next is an observation about the increased female representation in Nintendo's games, development teams, and corporate staff. The show wraps with a helpful reminder about the Digital Deluxe Program and questions about whether the bonus plan should be extended.
Please keep the emails coming -- write your own question or comment for the RFN team! Also, be sure to check out Jonny's appearance on Connectivity for another Space Q&A with Scott, plus the return of Box Office Poison with several new episodes full of the summer movie hits and ex-RFN voices!
This podcast was edited by Guillaume Veillette.
Music for this episode of Radio Free Nintendo is used with permission from Jason Ricci & New Blood. You can purchase their newest album, Done with the Devil, directly from the record label, Amazon (CD) (MP3), or iTunes, or call your local record store and ask for it!
Additional music for this episode of Radio Free Nintendo is copyrighted to Nintendo and is included under fair use protection.