It's time to catch up on the games we're playing and the news we're following.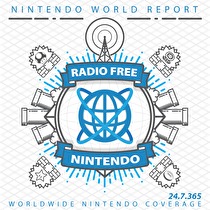 Subscribe via iTunes (Please rate and review, too!)
After missing the show last week, Jon comes back in a big way to present a pair of games for New Business, including the lovely To the Moon and Pokemon White Version 2, which also gives us a chance to discuss expectations for Pokemon X/Y on 3DS later in the year. Guillaume suffers through Fist of the North Star: Ken's Rage 2 and has ambivalent feelings about Dragon Quest VI: Realms of Revelation on the old 2DS. Jonny finds an unexpected source of emotion in Wii Street U, finally gets to try the external hard drive function, and finishes The Cave with considerable disappointment. James concludes the segment with his final thoughts on Fire Emblem Awakening, though considering his effusive attitude, you'll probably hear a bit more from him at the end of the year.
Part two of the episode collects a trio of recent news stories. We start with a look at the top announcements from last week's Nintendo Direct, including the Year of Luigi, plus a couple of thoughts on the more recent Japan-centric event. Next up are the dismal Wii U sales numbers from NPD in North America, and we try to be constructive with ideas on how Nintendo can turn this ship around as fast as possible. Or maybe it's not even such a big deal? Finally, we share a few more thoughts on the PlayStation 4 announcement, but be sure to also check out the recent NWR roundtable feature for much more on this subject (check the related links on the right sidebar of this page).
We'll get back to Listener Mail next week, so be sure to send in yours, and thanks to everyone who's been patient for the last couple of weeks as we've covered other topics. We'll also have a RetroActive winner next week, but there may still be time to get in your vote for this tight race! Also, the organizers of NWR Powered Off are looking for reader mail (questions, feedback, even fan art) so please send them something nice as well.
This podcast was edited by Guillaume Veillette.
Music for this episode of Radio Free Nintendo is used with permission from Jason Ricci & New Blood. You can purchase their newest album, Done with the Devil, directly from the record label, Amazon (CD) (MP3), or iTunes, or call your local record store and ask for it!
Additional music for this episode of Radio Free Nintendo is copyrighted to Nintendo and is included under fair use protection.