Jonny sits in the host chair for this brand new episode of RFN!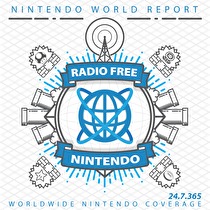 Subscribe via iTunes (Please rate and review, too!)
Don't call it a comeback!
JOY TO THE WORLD... OH WAIT IT'S NOT STILL CHRISTMAS?!

After nearly a whole month, RFN is back in action, with Jonny "MC Kids" Metts, Greg "Check Out My Accent" Leahy, and Michael "Nickname Slot Already Filled" Cole stepping up to the mic to talk about the news from just before the holidays.
Also included in this episode is a discussion about what games the crew would like to play, but haven't gotten around to picking up yet. Lots of praise for Zack & Wiki here.
Be sure to check back later in the week to hear the Year-In Review episode!
Credits:
This podcast was edited by Karl Castaneda.
Music for this episode of Radio Free Nintendo is used with permission from Jason Ricci & New Blood. You can also purchase their new album, Rocket Number 9 directly from the record label, or call your music local record store and ask for it!