Double jump your way through hell in your underwear.
Super Ghouls'n Ghosts is a brutal, cruel game. While the Super Nintendo release, in my eyes, is easily the best in the series not starring a gargoyle, it is still a grueling experience that demands nothing short of perfection from the player. That doesn't make it a game I'd recommend to every player, as even my trip down memory lane in the Wii U Virtual Console release was painful and arduous.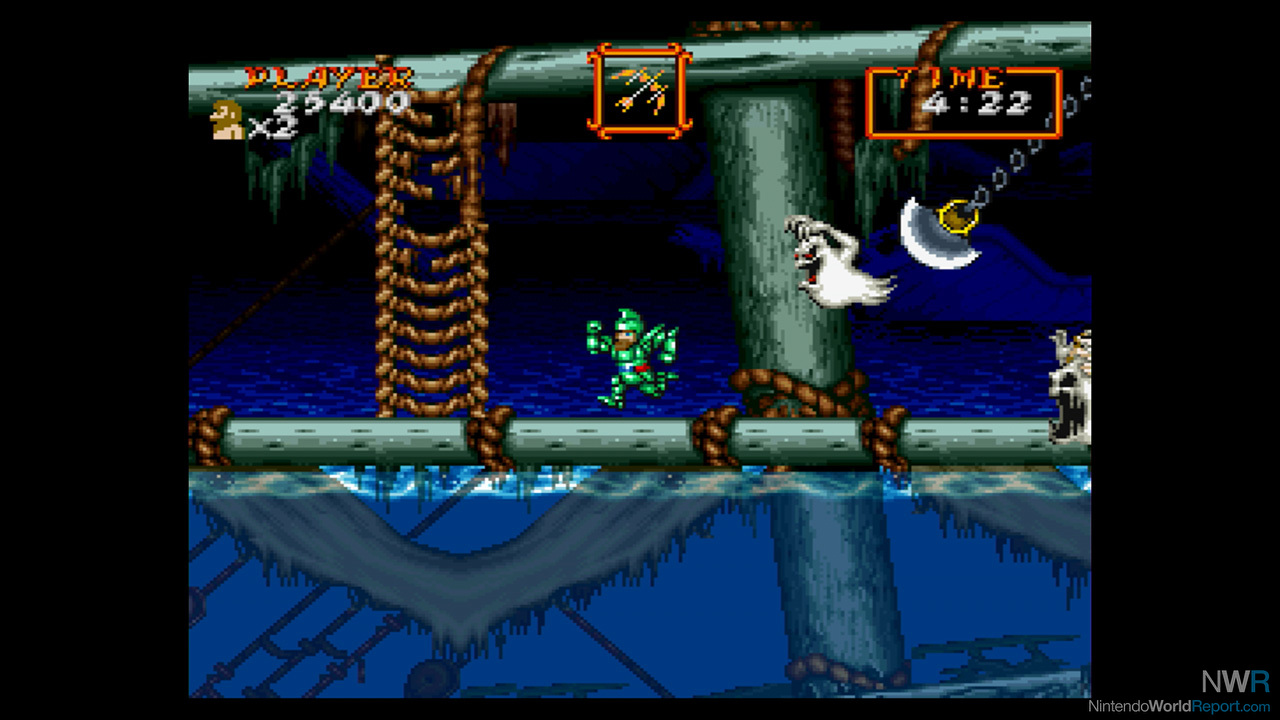 To even triumph past the first level, you need to learn the game's language and rules, and never ever forget them. Playing as the knight Arthur, you can only withstand two hits before you perish into a bag of bones. Jumping is outrageously unforgiving; you can double jump, but your only control over the jump is to change directions at the very start. You know how in Mario or Mega Man games you can fine-tune your jump so you avoid an enemy or chasm? Ghouls'n Ghosts isn't nearly that kind. You can upgrade your armor, get new weapons, and wield magic, but the chief way to get these upgrades is by finding hidden treasure chests, which can only be revealed by passing over certain areas in the levels.
If you can deal with the often obtuse challenge, Super Ghouls'n Ghosts is worth it. While having to play through the game a second time to technically beat the game is mean, it is truly rewarding to learn the game's mechanics and secrets, and then triumph past the hair-pulling level you've been struggling with for a long time. You just have to have the patience and determination of a saint to actually do it.