Incrementally seeing is incrementally believing?
Like the Nintendo DSi before it, the New Nintendo 3DS XL is a stop-gap system that offers some improvements, while not making a generational leap. I've had the chance to spend some time with the system in games both new and old.
The head-tracking "Super-Stable 3D" is indeed an improvement over the original's limited viewing angle, and it does work somewhat spectacularly. The system opens up with a demo where you can move your head around laterally and the 3D adapts quickly. However, it's important to note that it doesn't offer infinite viewing angles, and it does not adapt instantaneously. But since it does partially adapt, it actually can cause more of a headache – literally. Basically, the fact that you can move around more while playing encourages you to do so. But the small lag time in adapting causes some subtle eye-crossing. I eventually got used to it, but did feel some eye strain.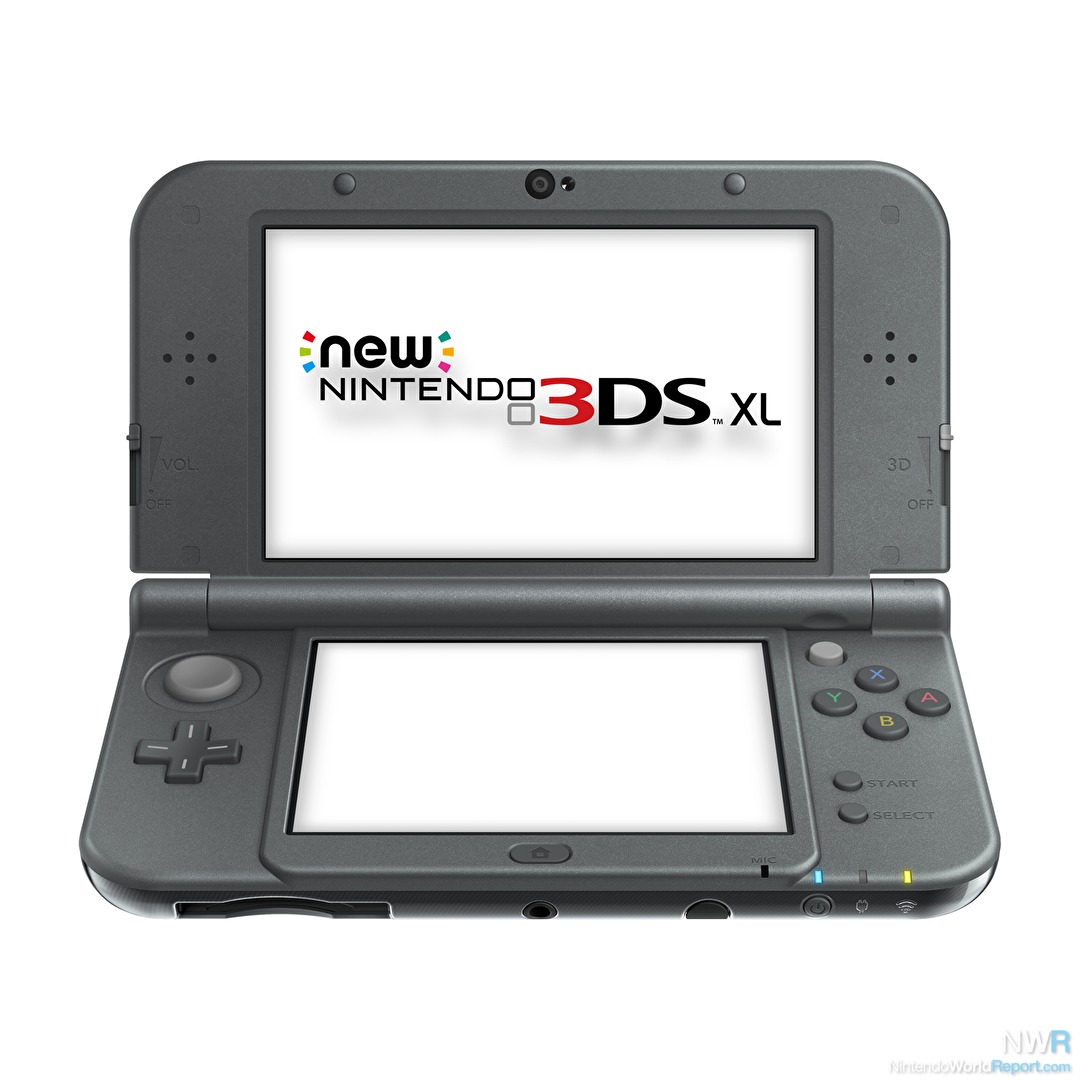 Overall, the screens were somewhat disappointing. The resolution hasn't been increased, so the pixels are gigantic, in a world where other devices have made them nearly indiscriminable. I also found the adaptive brightness feature to be far inferior to similar functionality on smartphones. While playing, the screens would often dim for no apparent reason to a level that was a little bit low for comfortable viewing. Additionally, light bleeding (from bright graphics on dark backgrounds) is still very present. The 3D viewing range on the New 3DS XL is similar to the regular 3DS XL, but if you're used to the original 3DS, you may need to crank the 3D settings down a bit. A maxed 3D slider on the original 3DS is closer to a middle position on the New 3DS XL.
The C-stick nub acts like the ThinkPad laptop nubs. You don't actually tilt the thing, but gently press in the direction you want to input. While this might not work out so well when you want the analog input of a control stick, it works out perfectly for camera control where gently rolling your finger around causes the camera to spin around. I've tried it out in several new games, as well as ones supporting the Circle Pad Pro, and it's a welcome addition. The extra trigger buttons are less so, due to their awkward positions medial to the shoulder buttons, but they're still a better option than using the D-pad as extra buttons.
Transferring data from my old 3DS was pretty easy. I was a bit surprised that my New 3DS shipped with an old firmware, version 9.0.0. Given that and the box's 2014 date, it seems like Nintendo's been getting ready for a North America launch for a while. What this all meant is that I had to do a system update before proceeding with the transfer. Beyond transferring the main system data, you're given one of three options – if you already have a Micro SD card in your 3DS, you can just move it to the new system. Otherwise, you can transfer all game data wirelessly, or you can copy from SD to Micro SD on a computer. I chose the latter -- after formatting to FAT32, I was able to move my data to a 64GB card (my original 3DS's 32GB card was nearly full).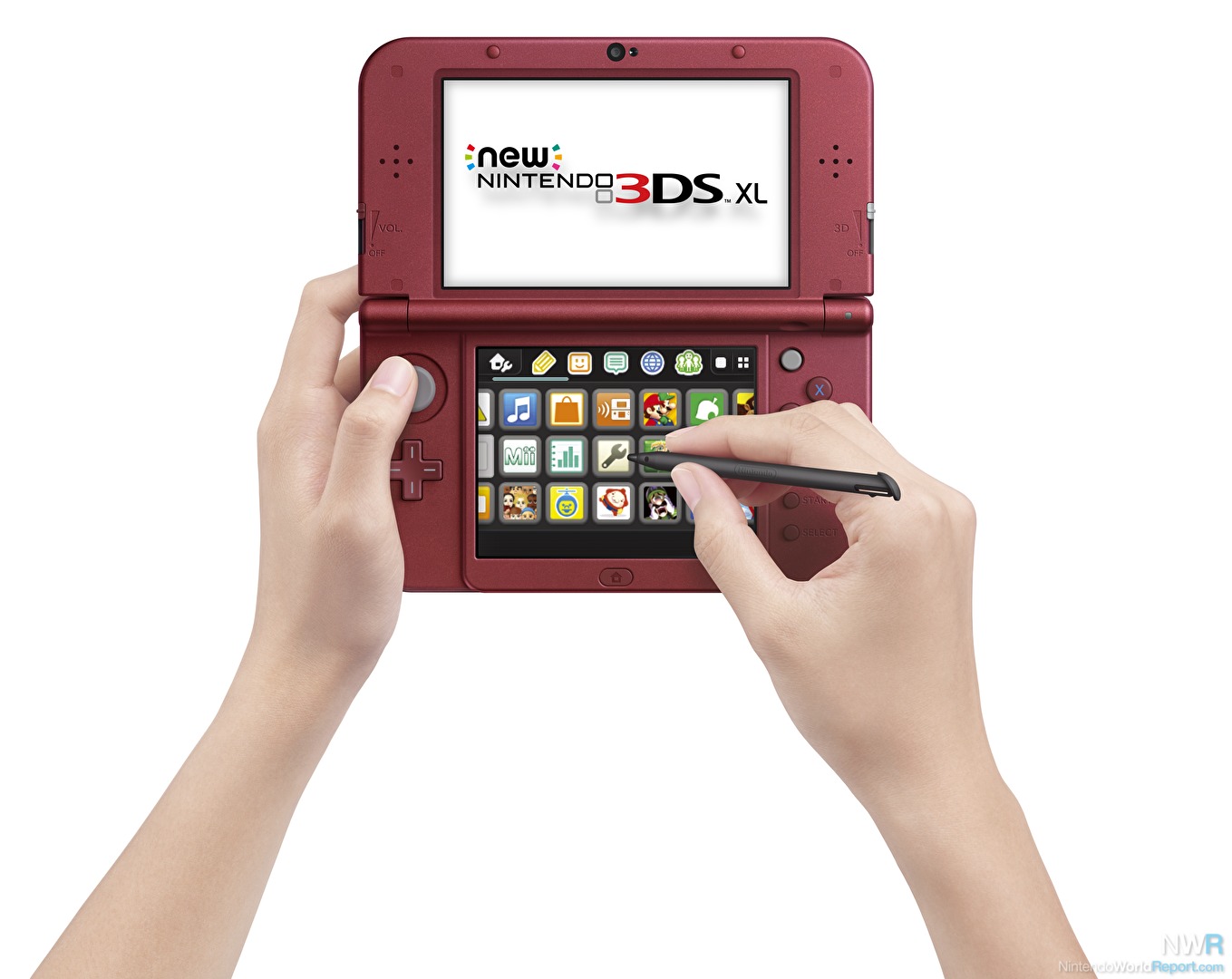 I know there's consternation over NOA not making the regular New 3DS (and its cover-plates) available. I personally don't mind – but it's still hard to get over how large the XL is with all of its plastic. And with each new iteration, Nintendo's moved elements around, so the stylus and certain other elements are in unfamiliar locations. And long-gone is the telescoping stylus of the original. However, holding the New 3DS XL, with its rounded edges was a big improvement over the original 3DS, and all of the buttons are easy to access and don't cramp my hands. The buttons are a bit clickier than the original 3DS, but not as bad as the original Nintendo DS. I prefer non-clicking buttons, but I don't mind these. I do miss my extended battery though -- it's too bad they didn't fit a higher-capacity battery in the large shell.
Easily the system's biggest improvement is in loading time. While in-game processing is generally no different, initial load time is reduced dramatically, especially for larger games like Super Smash Bros., approaching the "channel-changing" characteristic that Nintendo originally desired for the Wii. System applications like the web browser and Miiverse go from interesting curiosities, to reasonably useful. The main menu interface is still stuck in the dark ages, but overall, dealing with non-game aspects of the system is much improved, and the system is worth getting just for that.
Right now, only Xenoblade Chronicles 3D has been announced as requiring the new system, but it will be interesting to see if any other games use the new processing power. And as for Amiibo functionality, the system scans them very quickly, but I haven't had the chance to make much use of it as of yet.
The New 3DS XL feels like what the original 3DS should have been – had the technology been there. After all, head-tracking parallax screens were only invented recently. That feature isn't enough to recommend a new purchase, but the increased speed is. While you're not currently missing much by not upgrading to the latest iteration, it's been a more enjoyable experience for me. And if you've put off ever getting a 3DS, now's a great time; a grand library awaits.