Sometimes things are better down where it's wetter.
When I first heard about Squids Odyssey, I have to admit, I was skeptical. It sounded like a messy jumble of RPG and strategy elements that took place somewhere around The Little Mermaid. But lo and behold, after a few levels I found myself losing track of time in the game. I kept playing level after level in an attempt to save an underwater kingdom with a rag-tag team of heroes.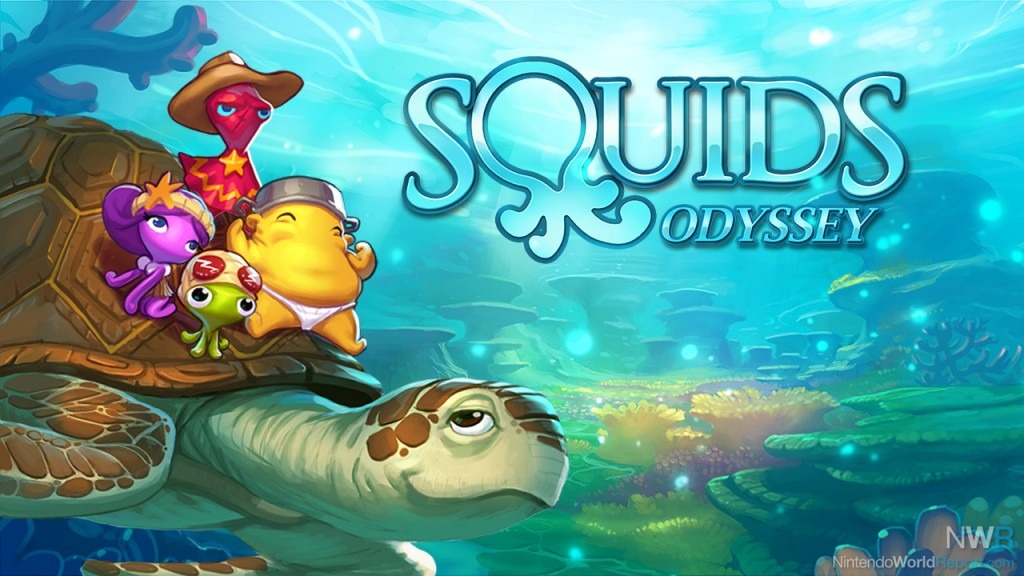 The Game Bakers did a great job of creating a game that lies somewhere between Angry Birds and Final Fantasy Tactics. The game's controls are simple enough, with an aim-and-fire style of movement/combat. With a team of four squids you must clear each level through either battle or navigating a battleground to reach a destination. The mission descriptions are deceivingly simple; most levels require a decent amount of strategy. From the minute you choose your team of four squids, your choices start to impact how each level plays out. Do you bring a healer or a powerhouse? Do you bring two scouts and leave a shooter out for the level? Depending on how you play RPGs, your answer may vary and that's okay. There are multiple ways to beat each level and plenty of reasons to come back for more. The learning curve can get a little steep at the beginning, but it's not too hard to catch up.
Squids Odyssey appears to have a solid amount of content. Each level has usable items strewn about in clams and treasure chests, and some levels even have unlockable characters. All items and characters obtained in each level are available to buy in the shop after completing it. The game's currency, pearls, can be obtained by defeating enemies or performing certain feats in each level. Pearls can also be used to beef up your characters. Since the units you choose to fight with will not gain experience, their stats improve only by purchasing new levels for each character. While this is interesting, it can be difficult. Leaving a unit or two in the dust could impact the game later and yet if your current units don't level up, it will be game over.
There is a charming feel in the game and that comes from the story. It's simple – ooze is seeping into the ocean and turning crabs and shrimp evil. There is an evil genius and a band of heroes is determined to stop him. The dialogue between characters is cheesy enough to be cute but it actually helps solidify the fantastical world. In a world where a squids can use guns and wear pots on their heads, a little silly dialogue is welcome.
Overall, the game is very enjoyable. The level-up and equipment aspects flow unusually well with the aim-and-shoot mechanics of so many mobile games. Aside from the manual leveling system, the game is a very likable piece of entertainment. After deciding to give it a shot, I found myself really enjoying it.