Long live the Queen.
Last month, we were treated to From Outcast to Saviour; a short but sweet expansion to the Wii U eShop game CastleStorm. While both the game and expansion came out way later than on other consoles, it was still nice to see Zen Studios put the effort into porting it over. Now that The Warrior Queen, the latest and possibly last DLC expansion, has finally released, the Wii U is completely caught up with other platforms. Although The Warrior Queen still has its charm, it plays and feels a bit too similar to the previous expansion and fails to make as big of an impact.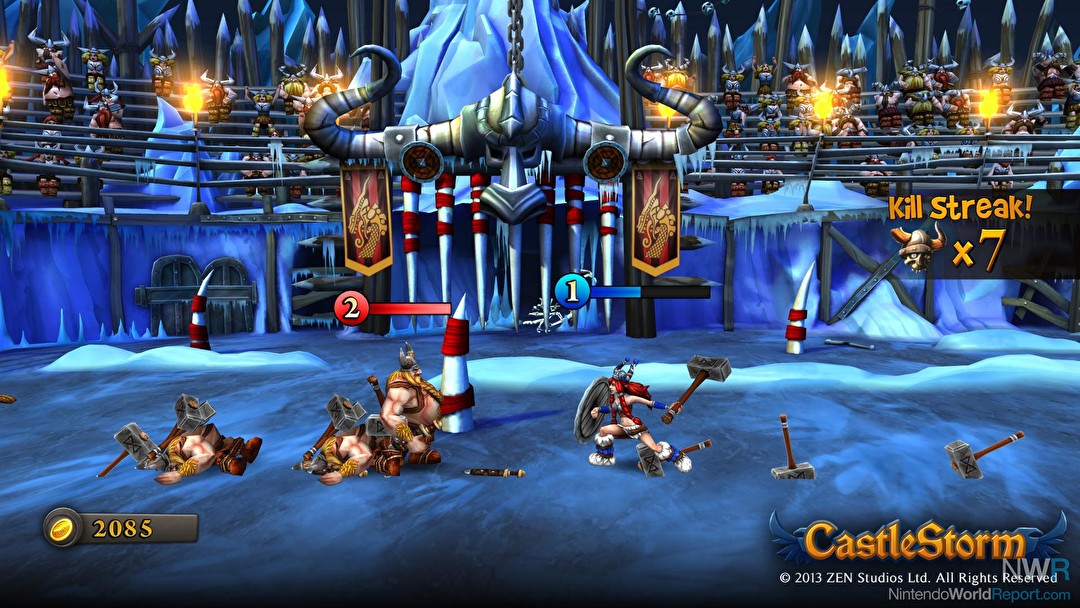 The story involves a young viking named Freia who breaks out of jail in order to recruit her fellow vikings to exact revenge against Chief Reinhorn, her captor. Along the way, players will run into various characters from the main game, and at one point the narrative crosses over with the story going on in From Outcast to Savior. Other than that, the only differences you'll really find here are slightly tweaked missions and variations of weapons that we've already used in the base game and the previous expansion.
There are a couple new items and spells, such as the Ghost Army, which allow you to take down quite a few enemies, and Arctic Snowballs which allow you to freeze enemies in place for a limited amount of time. I found these fun to use, but I barely had any opportunities to use them. As with the first expansion, once you get the ultimate spells and items in the campaign, you're put into a situation where you can't use them unless you go back to previous scenarios.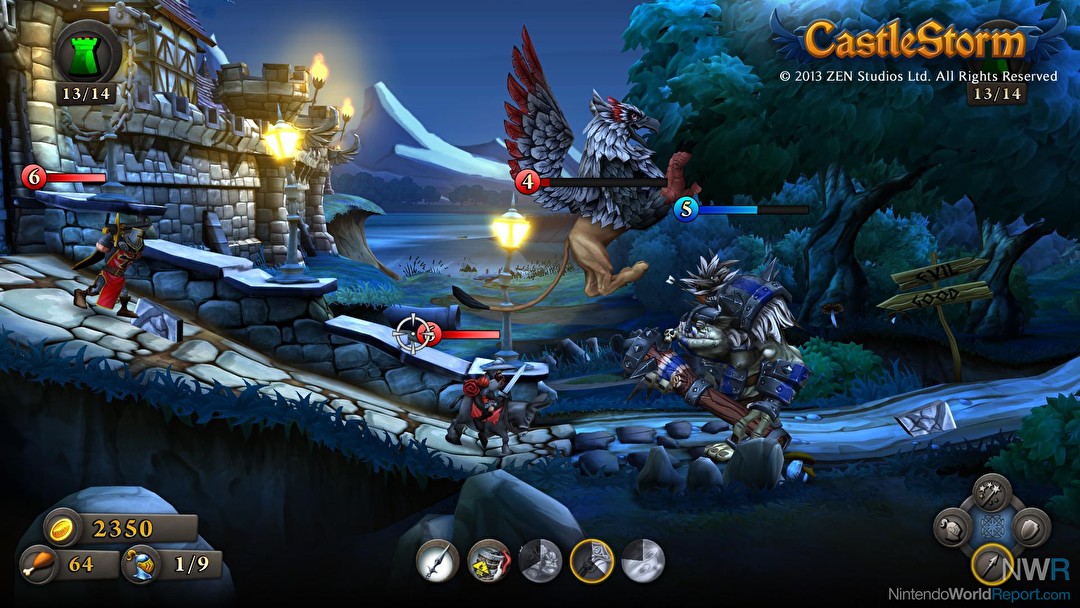 Thankfully, as with From Outcast to Savior, you can use this new Viking Elite class in the other modes of the game. So if you manage to find someone to play with, or just want to grind for upgrades, you'll have an extra way of doing it, which might make this new expansion more appealing. Otherwise, this is just more of the same if you're only interested in the single player.