Our favorite planetary inspector is back with an arch-rival and pachinko!
The sequel to the WiiWare original, Jett Rocket II: The Wrath of Taikai, is a neat little title for the Nintendo 3DS that presents a lot more than I originally anticipated. The game isn't super complex, but the wide array of offerings and unlockable content give us a title that is definitely worth it.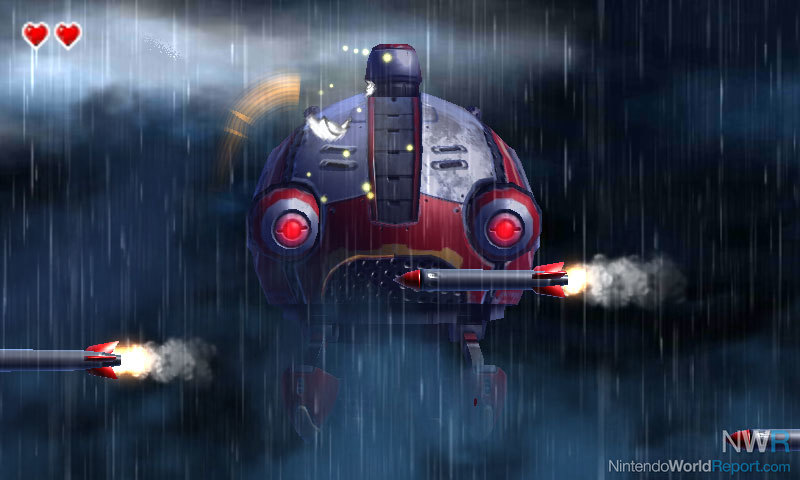 As you might expect from a jump 'n' run, the story is nothing special here. Jett's robot friends have been kidnapped by his arch-rival and it's up to him to fight his way through three different worlds in order to rescue them and take on the evil Taikai. Even with five stages per world, a boss at the end of each stage and a short bonus level between them, this doesn't seem like a lot, especially in comparison to other games of the same genre. Don't let it fool you. The game actually has a pretty balanced difficulty curve that makes for some tricky spots and each level also contains extras like photos and bonus stages for the player to collect.
Shin'en also ups the ante with two additional modes: Mirror Mode, and Bonus Attack. Mirror Mode is unlocked by playing through the game just once and twists all the levels around to make a different run your second time through. Bonus Attack mode is unlocked when all 24 photos are collected. This mode is designed for players to aim for high scores in each level. Photos are even super easy to keep track of because of a record in the main menu that shows the photos collected by level. Of course, you still have to hunt a photo down in the level itself, but it's helpful to have a narrower scope.
The Wrath of Taikai does keep it interesting while challenging you to rediscover your completionist OCD. Levels range from 2D, to a 2D/3D blend, to a free 3D world, and even have some jet skiing and other mini games thrown in there whenever you think you have it all figured out. This all helps build an interesting mix of gameplay which keeps the game from falling into a stagnant cycle. It also means that while the difficulty increases as you go, it increases differently depending on the type of level. It is worth mentioning, however, that playing with the camera too much in 2D/3D levels can seriously screw you up (I had to restart a level because the camera got stuck focusing somewhere way below where Jett was), and Jett's movement in free 3D mode is very slow and could benefit a lot from some kind of sprint function. There was also an occasional glitch where the game would freeze after I died, but only before hitting the Game Over screen.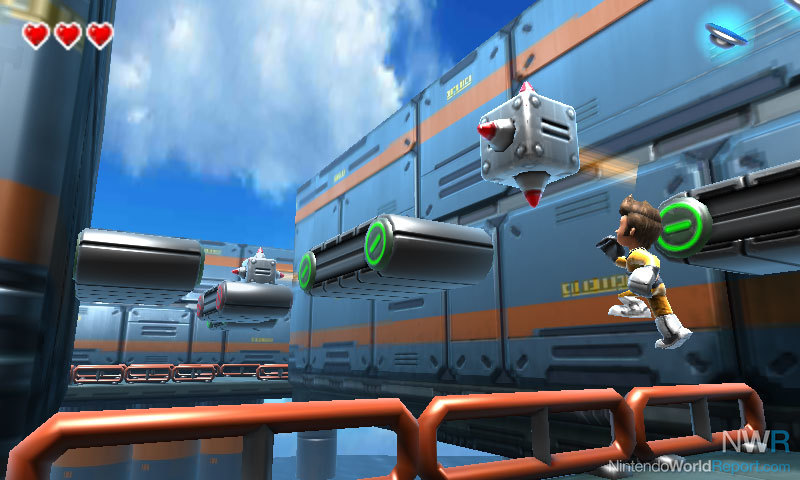 It's also notable to mention the smooth gameplay that Shin'en has created. While the character models are nothing special, the environments and character movement feel every bit of the 60 frames per second Shin'en worked for.
Jett Rocket II is a solid game that offers a lot in a seemingly small package. There is a reasonable level of difficulty to keep proficient gamers occupied, but little bonuses to aid less adept players along the way. There's also a lot of bonus content to keep people coming back even after they've beaten the game once. It got a little glitchy in some places and had some really cumbersome movement in 3D, but not enough to cross it off your list. For something challenging, but easy to beat before you get too bogged down under Super Mario 3D World and A Link Between Worlds, Jett's your guy.