If you are looking for a good screen protector for your GamePad, Nintendo has you covered.
I recently passed by my local electronics store and I went to the Nintendo section to see what was on offer following the Wii U launch. One of the first things I noticed in the hardware section was a Nintendo-branded screen protector kit. The package also came with a cleaning cloth and a larger stylus for the GamePad. The box also lets people know that there is no GamePad included.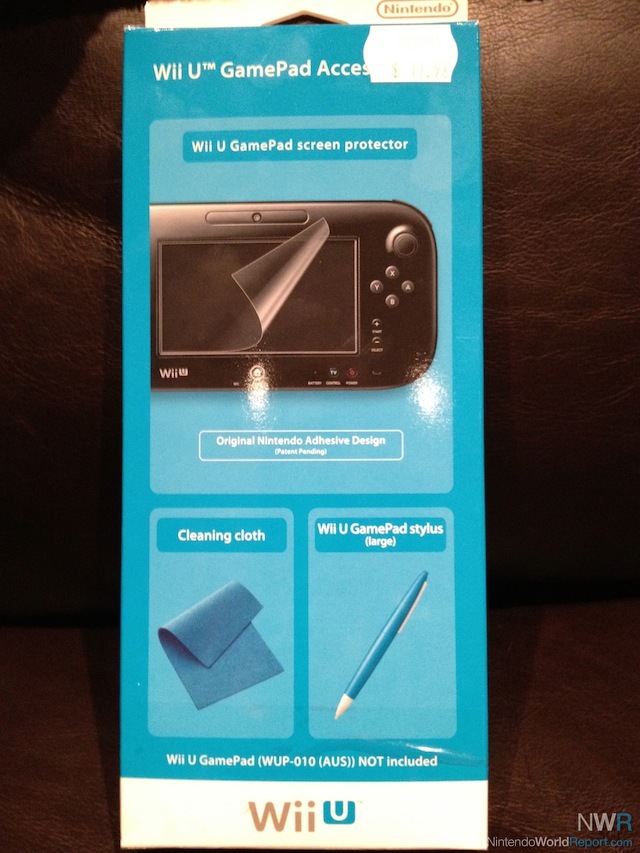 The screen protector itself is wedged between two outer protective layers to keep it nice and clean. To apply the protector, you must peel off the back layer, which is split down the middle and you can then carefully place the sticky side down onto the screen. This is made relatively easy by having two tabs on the edges of the top protective layer. After you are pleased with the alignment, it is just a simple matter of peeling back the top part using the tabs.
This protector has no reflection glare and boasts high transparency for clear vision. Apparently it is also bubble resistant. Once I had it applied, the screen protector was not noticeable at all, the only way to tell is that there is still a tiny gap on one side of the screen that is uncovered. It was very easy to get it to stick without any of those annoying bubbles and uneven areas that usually appear too.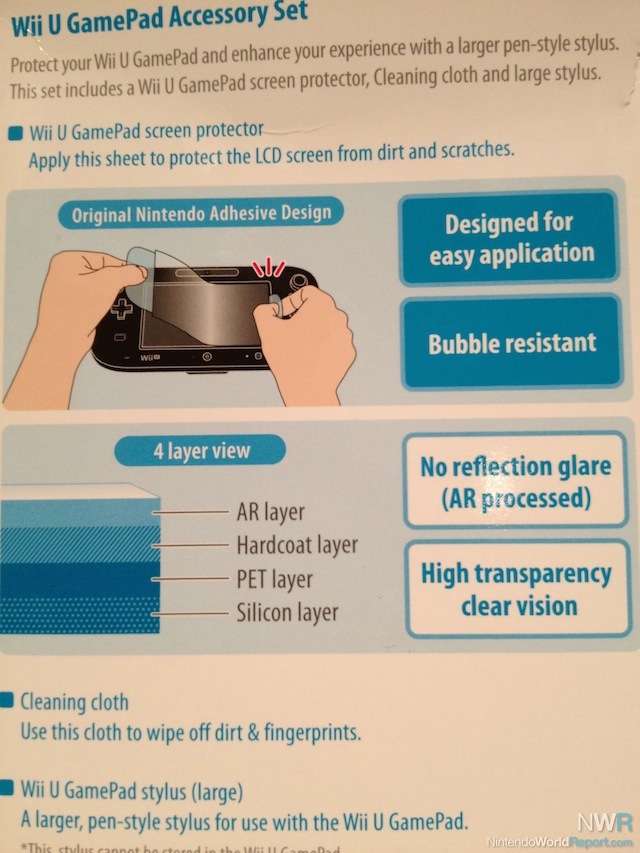 The cleaning cloth that came with it is also quite good, and has a nice feel to it. The cloth is not a completely smooth microfiber one either, as it has a slightly textured surface. It cleaned up some dirt marks well, although if the cloth cannot remove some marks, there are two clear cleaning stickers that can be utilized to peel off anything that remains. They can also be used to clean the adhesive side of the screen protector if you make a mistake.
Lastly, the package also contains a larger stylus. It feels good and is coloured blue and white. I intend to use this stylus more from now on, but the only downside is that it cannot be stored inside the GamePad for obvious reasons.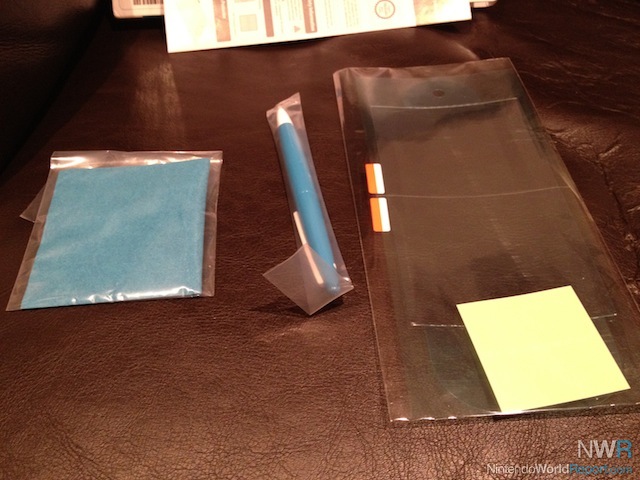 Overall I am quite impressed with the full package, it features everything you would need to get your GamePad screen nicely protected. Here in Australia it was not too expensive either, retailing for $14 (around $14 US). I think that the only possible downside is that the pack only includes one protector, so if something tragic happens and it is unusable, you would have to buy another.