Now, a remake with more demons!
Years of waiting are almost over as Shin Megami Tensei: Devil Summoner: Soul Hackers finally arrives in North America on April 16. Featuring new demons, character cameos, and improved gameplay, Souls Hackers, coming to the 3DS, promises a fulfilling experience for longtime fans and newcomers alike.
A sequel to 1995's Shin Megami Tensei's spinoff Devil Summoner, Soul Hackers was released only in Japan in 1997 for the Sega Saturn, and later for PlayStation. Past efforts to bring Soul Hackers to North America were allegedly denied by Sony Entertainment America for lack of new content at the time.
Luckily, Atlus is finally taking Sony's complaint seriously as the new Soul Hackers is chock-full of improvements and loads of fresh content.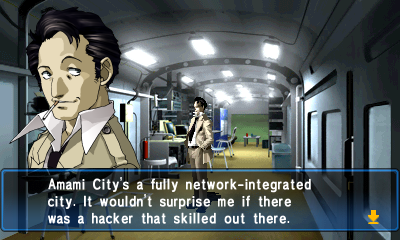 A new opening animation by Satelight, best known for the anime Macross Frontier, and a new theme song sets the stage for the polishes Soul Hackers received. Don't worry though, the original opening is still in the game, too, if you are a purist. And to ease gameplay, the Demon and Sword Compendium, and the Comp Hack have been added. The Compendium allows players to recreate registered demon and sword fusions, saving players time. The Comp Hack changes the game difficulty, auto maps areas, and can create teams that ignore demon affiliations.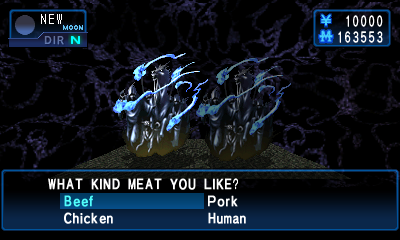 Another much-appreciated update for the game is the use of StreetPass. A new type of demon, called Nemechi, needs StreetPasses to evolve. Players can raise their Nemechi in different ways, affecting what their demon will turn into. StreetPasses will also produce Devil Souls (D-Souls) that give access to rare demons such as Dormarth, Forneus, and Douman. D-Souls can also be traded for Play Coins. Other features include improved loading times, additional battle animations, 30 new demons, and full voice acting.
For those not familiar with the story, the game explores the events at Amami City. Chosen by the Japanese government, the city has become the pinnacle of technological advances. Once past beta testing, citizens will be able to enter Paradigm X, a virtual world for shopping, socialization, and unique entertainment.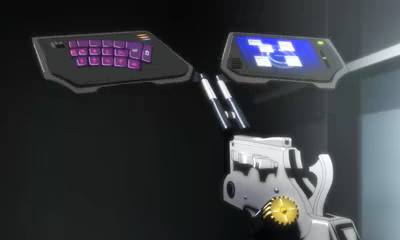 Players control a member of the hacker group Spookies, who finds a gun-shaped computer (COMP), called GUMP, while attempting to steal a beta key. Soon after, demons start appearing in the city. Previously, only people with strong spiritual powers were able to summon demons, but as technology advanced, programs were installed on COMPs that enabled anyone to take up the profession. With the GUMP now in their possession, the Spookies become entangled in a secret world where ancient mystic societies still hold influence, dark summoners are paid mercenaries, and a shadowy organization controls Paradigm X and the city.
Soul Hackers is a first-person, dungeon-crawling RPG. Strong teams must be formed and trained to successfully progress through the game. However, not all demons need to be fought. Players can negotiate and recruit some through their GUMP, figuring out the correct responses to their questions by studying their personalities.
Definitely human.
After the main story has been completed, the new Extra Dungeon will be unlocked. Featuring the highest class demons, famed summoners Raidou Kuzunoha with Gouto and Raido with Goto from the Devil Summoner series will also make an appearance and challenge you.
Soul Hackers has been on sale in Japan since August 30, 2012, debuting at number two on the sales charts. A European version has yet to be announced. For more information on the game, check out www.atlus.com/soulhackers.