How many people Engaged with the new Fire Emblem?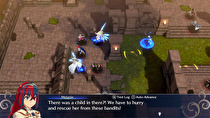 The first quarter of calendar 2023 was busier than the holidays for Nintendo on release count, and it showed in their final fiscal results for the 2023 fiscal year released earlier today.
All figures are annual, with numbers for the 4th quarter broken out. A comparison to the US dollar at a rate of $1 US = ¥134.877 is also provided for information only.
Financial Indicators
Revenue: ¥1,601,677b (approx. $12.031b) for the year, ¥306.499b (~$2.272b) of which was in the 4th quarter.
Operating income: ¥503.925b (~$3.870b) for the year, ¥93.384b (~$692m) for Q4.
Ordinary income: ¥601.07b (~$4.616b) for the year, ¥118.49b (~$878.5m) for Q4.
Digital sales: ¥405.2b (~$3.112b) for the year, ¥95.2b (~$705.8m) for Q4.
Mobile/IP revenue: ¥51b (~$391.7m) for the year, ¥12.1b (~$89.711m) for Q4.
All but digital sales were down year-over-year to various degrees. The mobile/IP revenue would not reflect any revenue Nintendo earned from royalties on the Super Mario Bros. movie - those will begin with the next financial results in late July or early August.
Hardware Sales
Life-to-date shipments of the Switch are now totaling 125.62m units, a 3.07m unit increase in Q4. The model ratio was 1.53m OLED, 930k regular Switches, and 620k Switch Lite.
The Switch is 28.4m units away from passing the DS for the best selling dedicated platform in Nintendo's history, and 33.08m from passing the PS2 for number 1 among all manufacturers.
Software Sales (New Releases)
Nintendo had four new releases during the period - Fire Emblem: Engage was the best seller of the group at 1.61m units, followed by Kirby's Return to Dream Land Deluxe at 1.46m and the surprise release of Metroid Prime Remastered at 1.09m. Bayonetta Origins: Cereza and the Lost Demon did not reach 1m units shipped in its time on sale.
Software Sales (Catalogue)
The Switch has now moved more software than any platform in Nintendo history, with a new lifetime total of 1063.15m units sold (ie: over a billion).
Updated sales for Nintendo's top 10 games - which once again include New Super Mario Bros. U Deluxe at the expense of Pokemon Let's Go Pikachu and Eevee - can be found here. Notable: Pokemon Scarlet and Violet was the year's biggest shipper at 22.1m copies, Mario Kart 8 Deluxe had another 1.79m unit quarter to reach a new LTD of 53.79m, Super Mario Odyssey appears to be ready to pass Pokemon Sword and Shield next quarter, and Breath of the Wild will likely join the 30m club on Switch just in time for the sequel.
Other big movers in the year include Splatoon 3 reaching a new LTD of 10.67m units, Nintendo Switch Sports at 9.6m, Mario Strikers: Battle League at 2.54m, and Xenoblade Chronicles 3 at 1.86m.
Projections For Next Fiscal Year
Revenue: ¥14.5b
Operating profit: ¥4.50b
Ordinary profit: ¥4.80b
Hardware: 15m Switches
Software: 180m units shipped
Based on current projections, the Switch is not projecting to pass the DS until the end of the 2024-25 fiscal year or later.