OK, we had three months of charging the Kamehameha...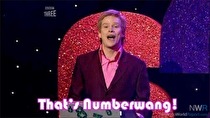 In a record setting month for the game industry, it was a whelming month for Nintendo.
NPD reporting period: October 7 - November 3, revenue rankings unless noted.
Hardware sales for the Switch were down compared to the October reporting period from last year, largely due to October having the first month of Super Mario Odyssey sales combined with two of the largest launches ever tracked by NPD (Call of Duty Black Ops IV and Red Dead Redemption 2) not appearing on Switch. Overall, October 2018 was the best October of revenue for the industry as a whole in at least 23 years.
In software, Super Mario Party was 5th in the combined revenue charts for October, trailing the aforementioned Black Ops/Red Dead combo, as well as Assassin's Creed Odyssey and the combined sales of NBA 2k19. Nintendo's other October premieres, The World Ends With You Final Remix and Luigi's Mansion on 3DS, did not crack the combined top 20; Luigi's Mansion was the best selling 3DS game, while Final Remix was 8th in the Switch list. Nintendo games in the top 10 include NBA, Super Mario Party, FIFA 19 (7th), LEGO DC Super Villains (12th), My Hero's One Justice (13th), Mario Kart 8 Deluxe (15th), Super Mario Odyssey (17th), Diablo III (18th, 2 days of sale), and The Legend of Zelda: Breath of the Wild (19th).
The Nintendo system top 10s:
Switch
Super Mario Party
Mario Kart 8
Super Mario Odyssey
The Legend of Zelda: Breath of the Wild
Diablo III: Eternal Collection (Activision/Blizzard)
Starlink: Battle for Atlas (Ubisoft)
Dark Souls Remastered (Bandai Namco)
The World Ends With You: Final Remix
Lego DC Super Villains (WB Games)
My Hero's One Justice (Bandai Namco)
3DS
Luigi's Mansion
Pokémon Ultra Sun
Pokémon Ultra Moon
Mario Kart 7
Minecraft (Microsoft)
Super Smash Bros
Super Mario 3D Land
Luigi's Mansion: Dark Moon
Mario Party: The Top 100
New Super Mario Bros 2