It was quiet for Nintendo, but Capcom had a banger of a five days.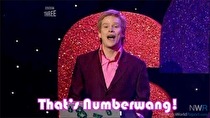 The monthly survey of US game sales produced some good results for Nintendo in August.
Switch was the best selling hardware of August by unit sales, and just missed taking the revenue crown from the PlayStation 4 as well. No exact figures were provided by the NPD Group, but the Switch was up over last August (which featured the release of Mario + Rabbids: Kingdom Battle).
In software, although Nintendo did not launch any software of their own during the reporting period (August 5 -> September 1), eight of the top 20 best sellers (by revenue) of August were on Switch and one on 3DS. Madden NFL 19 took its annual August slot as the best seller overall. Mario Kart 8 (Deluxe) was #5, The Legend of Zelda: Breath of the Wild #9, Super Mario Odyssey #10, and Mario Tennis Aces #16 with last month's winner Octopath Traveler just outside the top 20. (Unlike other platforms, Nintendo does not report eShop sales to the NPD Group.) The biggest Switch debut game of August, Capcom's Monster Hunter Generations Ultimate, was able to claim #14 despite only five days of sale and no digital sales, while Minecraft (#11), the Crash Bandicoot N. Sane Trilogy (#12) and Lego: The Incredibles (#18) represented multiplatform titles.
Aside from Minecraft no 3DS game made the top 20 this month, though WarioWare Gold (released August 3) split the Pokémon Ultra titles to finish second, the first non-Pokémon RPG to finish in the top 2 since March (Detective Pikachu), and the first non-Pokémon top 2 since September of last year (Mario and Luigi + Bowser's Minions and Metroid: Samus Returns)
The platform top 10s:
Switch
Mario Kart 8 Deluxe
The Legend of Zelda: Breath of the Wild
Super Mario Odyssey
Monster Hunter Generations Ultimate (Capcom)
Mario Tennis Aces
Octopath Traveler
Splatoon 2
Donkey Kong Country: Tropical Freeze
Captain Toad; Treasure Tracker
Minecraft (Microsoft)
3DS
Pokémon Ultra Sun
WarioWare Gold
Pokémon Ultra Moon
Mario Kart 7
Super Smash Bros
Super Mario 3D Land
Minecraft (Microsoft)
Captain Toad: Treasure Tracker
Super Mario Maker
Mario Party: The Top 100