Lucky number 16 is coming next year.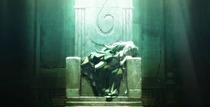 Fire Emblem is coming to the Switch in 2019.
Fire Emblem: Three Houses was tabbed for a Spring 2019 release. Troop and squadron movement, the ability to have characters train in weapons, and full 3D movement were shown off.
The game will be set in a world called Foldan, where the Church of Seiros is the dominant force. A player protagonist meets three central characters, named Edelgard, Dimitri, and Claude.