The question everyone has about Nintendo's new fighting game will be answered next month.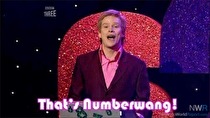 The NPD Group released their sales survey for June 2017 today, featuring a strong midfield performance for Switch games.
In the hardware race, the Switch lagged slightly behind the PlayStation 4 in the survey due to a combination of supply constraints and a golden US$250 PS4 model. The software front saw Nintendo claim spots 5, 6, and 7 in the combined format top 20 for ARMS, The Legend of Zelda: Breath of the Wild, and Mario Kart 8 Deluxe. Nintendo's trio trailed combined sales of Tekken 7, Injustice 2, Grand Theft Auto V and a Crash Bandicoot remake collection.
Among other physical software debuting in June, Cars 3 and Cave Story+ were 7th and 8th among Switch titles, while Ever Oasis trailed only the juggernauts of Fire Emblem Echoes: Shadows of Valentia and Pokémon Sun/Moon in finishing 4th among all portable software.
Currently, Breath of the Wild is the second best selling title of the year trailing only Ghost Recon: Wildlands, and ninth best of the last 12 months without a holiday sales period.
The Nintendo software top 10s are as follows:
Switch
ARMS
The Legend of Zelda: Breath of the Wild
Mario Kart 8 Deluxe
Ultra Street Fighter II: The Final Challengers
1-2 Switch
Disgaea 5 Complete
Cars 3: Driven to Win
Cave Story+
LEGO City Undercover
Just Dance 2017
Portables (3DS):
Fire Emblem Echoes: Shadows of Valentia
Pokémon Sun
Pokémon Moon
Ever Oasis
Super Mario Maker
Super Smash Bros
Mario Kart 7
Mario Sports Superstars
Poochy and Yoshi's Woolly World
The Legend of Zelda: Ocarina of Time 3D