And a 1.02 attach rate for Breath of the Wild.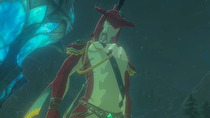 An early release from the NPD Group has cemented the Switch as the fastest selling hardware for Nintendo in the United States in company history.
The public report will be available next week, but Nintendo has confirmed that in its first 30 days of sale in the US (March 3 to April 1) the Switch sold 906,000 units. A full worldwide accounting of the Switch's sales will be available April 27 with Nintendo's year end financials.
Amazingly, The Legend of Zelda: Breath of the Wild has sold more than 925,000 copies on Switch in the same time period, plus an additional 460,000+ units on Wii U. Nintendo attributes the 102% attach rate to the game's limited editions and people purchasing a second copy to play.