Also, feel free to load up on eShop cards now.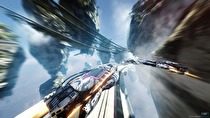 The Switch will have major indie love on opening day.
Nintendo has confirmed in a press statement that both Shin'en Multimedia's FAST RMX and Yacht Club Games's Shovel Knight will launch with the system in North America on March 3. Shovel Knight will include the Treasure Trove collection, as well as the single release Spector of Torment. More information on the games will be given next Tuesday at noon Eastern / 9 am Pacific with a special "Nindies Showcase" video.
The same statement also confirmed that existing eShop balances will carry over provided the Nintendo Network IDs on Wii U and 3DS are linked to a Nintendo account, and details about Virtual Console would come "in the future".