Both versions can add on more content throughout 2017.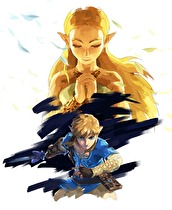 For the first time ever, a mainline Zelda game will offer downloadable content.
Nintendo announced today that both the Wii U and Switch versions of The Legend of Zelda: Breath of the Wild will feature an "Expansion Pass" available from day 1. For US$19.99/€19.99/£17.99, the pack will unlock three new treasure chests in the Great Plateau area immediately upon purchase, which contain exclusive clothing with a Switch-inspired design and "useful items".
The second part of the pass will launch in summer and add a hard mode, additional map features and a Cave of Trials challenge area. The final portion, slated to release before the end of the year, includes a new dungeon and story elements plus additional challenges.
Unlike previous Nintendo content bundles such as the Mario Kart 8 bundle, the Breath of the Wild packs will not be sold separately.