Android was getting first crack, but iOS summoned reinforcements.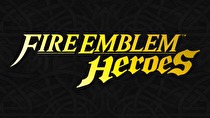 The next smartphone game from Nintendo will be Fire Emblem Heroes early next month.
A collection of classic Fire Emblem heroes will be available in a tactical RPG battle on smartphones, using a 8x6 grid for each battle. The traditional Fire Emblem weapon triangle will be used, with attributes shown on the characters. New characters can be summoned with orbs, earned either in battle or through in-app purchases.
A character vote has opened on the game's website, with the winners to be added, and My Nintendo members will get 200 Platinum points for voting.
Fire Emblem Heroes has been announced for pre-registration tomorrow (January 19) on Google Play, with a full release on February 2. The iOS version will come "soon".
UPDATE: The iOS version will also launch on February 2 per Nintendo of America.
Fire Emblem Heroes will be released on iOS and Android on February 2. #FEHeroes pic.twitter.com/IcNvMb8I0y

— Nintendo of America (@NintendoAmerica) January 19, 2017