Many sales ended to clear the track for a quick photographer.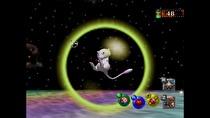 The first week of the new year brings a light week to yon eShops. Both shops split the difference with Spheroids, another in the trend of Pang clones recently inagurated by Pirate Pop Plus, while North America gets a pre-Christmas zombie game from Europe in the person of Zombie Brigade: No Brain No Gain. Or you can preload one of last decade's best RPGs in the person of Dragon Quest VIII.
We've previously discussed the brisk pace of this week's Virtual Console release, as I recall beating Pokémon Snap inside of an hour back on the N64. Still, Miiverse allows for public sharing of that sweet exploded Electrode if that floats your Lapras.
Euroe has Spheroids, but its biggest deal might be something getting a tad cheaper: SteamWorld Heist has copped a permanent price drop for both the 3DS and Wii U versions. It's now even easier to get a hold of one of 2015's best and one of 2016's best re-releases.
North America
3DS Retail
Dragon Quest VIII: Journey of the Cursed King (US$39.99/C$49.99: preload, unlocks January 20)
Wii U eShop
Spheroids ($7.99/$9.99)
Zombie Brigade: No Brain No Gain ($4.99/$5.49)
CUP CRITTERS ($1.49/$1.99)
3DS eShop
Quiet, Please! ($2.99/$3.99)
Wii U Virtual Console
Pokémon Snap (N64) ($9.99: upgrade eligible)
Sales and Price Drops
Highlights: Nano Assault EX joins the sales, Tadpole Treble is on sale and Sonic Powered titles (Japanese rail sim / I Am A Airport Hero series) are 50% off.
Europe
Wii U eShop
Spheroids (€7.99/£6.99)
CUP CRITTERS (€1.49/£1.39)
3DS eShop
Quiet, Please! (€3.49/£2.99)
3DS Themes Released on Sunday
Capcom: Monster Hunter - The Fated Four (€1.99/£1.79)
DLC
Shin Megami Tensei IV Apocalypse (Lore 3, Level Cap Unlock, A Godslayer Needs Items, Depths of Twisted Tokyo, Messiahs in the Diamond Realm: Free - €3.99/£2.79)
Sales and Price Drops
SteamWorld Heist (Wii U / 3DS) have been permanently reduced to €14.99/£10.99
The Delusions of Von Sottendorff and his Square Mind is 60% off until 12 January
Alice in Wonderland is 10% off until 12 February
Reptilian Rebellion is 25% off until 26 January
Tiny Games - Knights & Dragons is 60% off until 19 January
Hullbreach Studios titles are on sale until 19 January
Cypronia titles are on sale until 2 February
RCMADIAX titles are on sale until 2 February
Joindots titles are on sale until 26 January
O2 Games titles have been reduced by €10/£9 ea