A late New Year's gift for the shutterbug Wii U owner.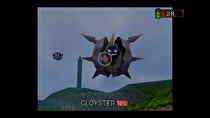 Pokémon Snap will be North America's first Virtual Console release of 2017.
The 1999 N64 spinoff will release with tomorrow's eShop update for $9.99, with a $2 upgrade option for those who bought it on the Wii. This follows its release in Europe this past August.
When it was released on the Wii, the ability to print stickers at a kiosk was replaced with the ability to send photos to the Wii message board; Miiverse will serve this purpose for the Wii U version.