At least, not from Nintendo.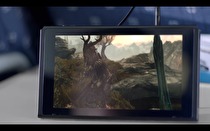 It appears that today's Switch video will be the extent of Nintendo's public talk about the platform this year.
Nintendo indicated no information about the platform or their games would be coming this year in a statement to Wall Street Journal analyst Takashi Mochizuki:
Nintendo: no more official announcement would come this year on 1) game titles 2) spec details, including region-lock status.

— Takashi Mochizuki (@mochi_wsj) October 21, 2016
Third parties may still announce information about their intentions for the platform depending on embargoes, and Nintendo may talk about higher level goals for the platform in their Q2 earnings call next week.