If you like Amiibo, this is the investors meeting for you!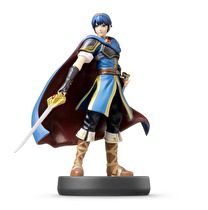 Wii U software sales increased over 200% between April and September in Japan, Europe, Australia (which saw the most growth of all due to it being their toy catalog season during June and July) and the United States, Nintendo's investors meeting revealed. The reports attribute this to titles such as Mario Kart 8 and the E3 2014 press conference. They also reported that the New 3DS XL has already sold well in Europe and the United States, selling over three times the amount of the original 3DS XL in the same timeframe. Nintendo also announced that their digital sales have spiked in the last year, particularly in the United States.
As far as Amiibos go, 5.7 million Amiibos have been shipped through December 2014. Nintendo believes that new waves of Amiibo, as well as Mario Party 10, will keep the momentum high for the figures throughout the year. The conference also detailed that certain Amiibos that will be released in limited amounts are also in the works, as well as Amiibos in card form.
The Amiibo shortages experienced so far were something Nintendo did not anticipate. Shortages of certain Amiibos were due to constraints such as limited shelf space in stores. Over 63% of Amiibos have been sold in the United States, and across the world the most popular Amiibo sold has been Link, with the exception of Australia where Mario reigns supreme.
It is interesting to note that in terms of sell through rates, the charts Nintendo released show that Marth is the rarest to find in the US, Captain Falcon in Japan, Little Mac in Europe, and Ike in Australia.