Another chance to get my hands on a Rosalina? Yes please!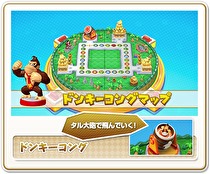 It appears three additional Amiibo will be included in the Mario Party 10 line of Amiibos.
Over on the game's official Japanese site, new Amiibo for Wario, Rosalina, and Donkey Kong are all pictured.
As for whether these will be included in the upcoming Super Mario Bros. wave of Amiibos remains to be seen, but fans can at least rejoice in the fact that there might be another opportunity to snag a Rosalina figure.
Have you been furiously collecting Amiibo in an attempt to get them all? Let us know in the comments below.