The support won't be major, but Amiibo will do "something" in each game.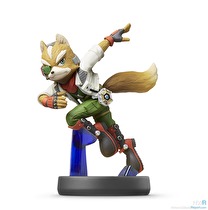 Amiibo will do something in The Legend of Zelda Wii U and Star Fox Wii U, according to Shigeru Miyamoto in a recent interview.
While Miyamoto seemingly nixed the idea of Amiibo being a big part of either game, he did add "We do plan on doing something so that people who have Amiibo will get some enjoyment out of having Amiibo and using them in [Zelda Wii U and Star Fox]"
The use of Amiibo in those two 2015 releases will likely be similar to how the figures were used in Hyrule Warriors and Mario Kart 8, merely unlocking a bonus in the game as opposed to major content.
Star Fox Wii U is scheduled to come out before The Legend of Zelda Wii U in 2015.