Interest in Game Freak's creature-collecting franchise is as strong as ever!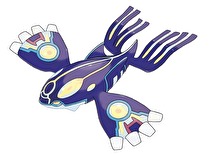 Pokémon Omega Ruby and Alpha Sapphire have sold incredibly well in the UK, with the pair of titles enjoying the biggest Pokémon launch the region has ever seen.
The duo of Game Boy Advance remakes managed to outpace the prior record-holder, Pokémon X and Y, by a whopping 17 percent. This is quite an accomplishment, considering Omega Ruby and Alpha Sapphire are remakes of earlier entries in the series rather than new installments altogether.
For more on Pokémon Omega Ruby and Alpha Sapphire, be sure to read Alex Culafi's analysis on why the pair of titles are both the best and worst games in the series in a long time as well as Daan Koopman's glowing review.