One for Smash Bros., and the other a mystery 3DS game.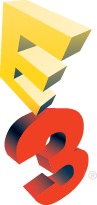 Nintendo has invited press to two 90-minute evening presentations at E3 this year. The first is set to feature Super Smash Bros., while the other is focusing on a "new game for Nintendo 3DS."
The Super Smash Bros. presentation will take place Tuesday, June 10, at 7 p.m. PDT, with Smash Bros. mastermind Masahiro Sakurai expected to be on hand. The other event will be held Wednesday, June 11, at 6 p.m. PDT.
Historically, these nighttime E3 sessions from Nintendo have shown potential to be highly intriguing. Some favorite examples include 2006's Super Smash Bros. Brawl reveal, 2009's first tidbits regarding the Wii Zelda game that would become Skyward Sword, and 2011's Pikmin 3 announcement.
So far we know little about what Nintendo is planning to show at E3 in terms of new games, so it's interesting to hear that they'll be spending an hour and a half on a new 3DS title of a weight implicitly similar to that of Smash Bros. Feel free to speculate in the comments below as to what this game could be.