Another addition joins the expanding collection.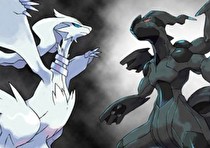 Pokémon Black & Pokémon White: Super Music Collection was recently released on iTunes.
The massive soundtrack consists of 173 tracks, and will only cost you $9.99. Like previous Pokémon Super Music Collection soundtracks, it includes not only musical tracks, but also a surplus of other musical bits such as when you get a battle or delete a Pokémon's move.
Black & White is the sixth Super Music Collection to appear on iTunes, following X & Y, Ruby & Sapphire, Diamond & Pearl, HeartGold & SoulSilver, and FireRed & LeafGreen.