The downloads train is slowing to a crawl...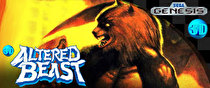 Things are slowing down once again here at the Downloads Headquarters. Sonic and Altered Beast make an appearance, you know, just in case owning them on a hundred previous consoles wasn't enough for you. The final character-themed sale is here as well, featuring Donkey Kong and none of his best games. Give us some Donkey Kong Country already! At least the Virtual Console got some love these past few weeks. Either way, Nintendo needs to quit dragging its feet if it wants to make an impact this holiday season. Link Between Worlds and Super Mario 3D World were both wonderful games, but they've got to keep that momentum rolling!
3DS Retail Games
Cloudy With a Chance of Meatballs 2 - $29.99
3DS eShop Sales
Donkey Kong - 30% off until 9am December 12.
Donkey Kong Jr. - 30% off until 9am December 12.
Game & Watch: Donkey Kong Jr. - 30% off until 9am December 12.
Wii U eShop Sales
Donkey Kong - 30% off until 9am December 12.
Donkey Kong Jr. - 30% off until 9am December 12.
Donkey Kong 3 - 30% off until 9am December 12.
3DS eShop Games
If you still just can't get enough of Sonic after Lost World then buck up, because he's coming to a 3DS near you. While it's certainly not the best, most polished, or most enjoyable of the Sonic games, the first outing is still enjoyable. Plus, it's in 3D! Now stop complaining and play some Sonic.
Alright, alright, before you skip over this because Altered Beast sucks, let me tell you that you're totally wrong about this game. It gets a bad rap, but when Altered Beast first hit the Wii Virtual Console, I poured quite a bit of time into it. Now, rise from your grave!
In one of the most oxymoronic titles of all time, Brilliant Hamsters gives you an opportunity to hang out with your favorite furry pals. That is, if your favorite furry pals happen to be little cage monsters that bite your finger when you only want to love them. Or maybe that was just my hamster? Why must you hate me, Mr.Tinkles!?
3DS Virtual Console
The big man himself is back and his therapist has finally convinced him to move past his Mario obsession. This time he's taken a shine to a poor guy named Stanley, who just wants Donkey Kong to stop ruining his garden. Apparently, in addition to plumbers, he has an intense hatred for petunias. Who knew?
Wii U Virtual Console
The Legend of the Mystical Ninja - $7.99
In one of the most powerful rebranding strategies in the history of video games, this Goemon game was renamed The Legend of the Mystical Ninja. Who is the Mystical Ninja, you might ask? Well, Kid Ying, of course! Who doesn't know Kid Ying? He does look an awful lot like that Goemon kid though…
DSiWare
I must be missing something. Are tons of people still playing DSiWare? What's the deal here? I feel like releasing on DSiWare is like releasing on Windows 98. Anyway, this is a really cute looking bass fishing game with a cute little guy that fishes cute little fish. There are also rainbows.