Time to grow up.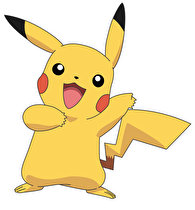 Pokémon will no longer have the cries they had in the past generations. All Pokémon, including Pokémon from the first couple generations, will have cries similar to the Pokémon in X and Y. Older Pokémon will have updated cries, especially Pikachu.
In X and Y Pikachu's updated cry will be from the anime. It is the only known Pokémon whose cry is like this.
This information comes directly from a Nintendo representative who was giving us a hands on demo of Pokémon X and Y last Tuesday.