Get ready for two heavy hitters arriving on the same day.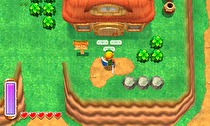 Mario Party: Island Tour, formerly known simply as Mario Party, and The Legend of Zelda: A Link Between Worlds are both set to release on the Nintendo 3DS on November 22 in North America. Both titles will retail for $39.99.
Currently there are no details about release dates outside of North America.